Understanding The Changing Cost Of Flowers!
|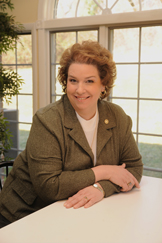 By Barbara P.G. Williams, Co-owner of Belak Flowers
Often, customers have difficulty understanding the fluctuation in flower costs, especially during major floral holidays. The reason for any inflation in flower costs varies from holiday to holiday season.
Immediately after the Christmas season, rose growers worldwide, from Holland to the United States to Chile to Canada, cut back their rose bushes to force their growth and schedule the bloom time to coincide with the Valentine's Day shipping schedule. This results in considerable lost income for all rose growers for the month of January. To recoup these loses they increase the wholesale price of roses for the Valentine holiday.  Necessity and opportunity dictate this cycle which means that retail florists, as well as the consumer, are affected by the increase.
In December, flower shipments compete with passengers' luggage for space in airplane cargo holds. Because all travelers' luggage is given priority, boxes of cut flowers are often "bumped" to make room.  Although the growers are paying customers too, holiday travelers' baggage and gifts are more important. Consequently, the flowers that are imported into the United States pay dearly for the space.
Although Easter is not as significant a flower holiday as it was 30 years ago, it is still a major travel holiday. In years past, every woman wore a corsage to church and most families had Easter dinner at home with a spring centerpiece on their table. It is customary for many churches to order lilies, tulips and hyacinths to adorn the sanctuary; thus flowers continue to play an important part in the Easter celebration.
Mother's Day is a unique holiday. Because everyone has a mother, mother-in-law, wife, grandmother or person to whom they give flowers, it is a major holiday in the floral industry. It is almost exclusively about supply and demand. As with Valentine's Day, the bloom time of each flower variety needs to be carefully scheduled so that it can be harvested in anticipation of that one week! A significant factor in the cost of Mother's Day flowers is labor. It is one week during which more overtime hours are worked than for any other holiday. For the sixteen years that John and I have owned Belak Flowers, it is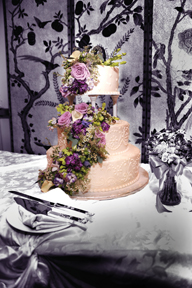 not unusual for us and our designers to work until 2 to 3 a.m. on the Friday night prior to Mother's Day Saturday.
The month of May is a popular month for proms and continues to be a choice month for weddings. These occasions and celebrations add to the increased need for specialty flowers during a month when activity in the floral industry is at its height. Supply and demand dictates the cost of each stem!
Worldwide disasters sometimes affect the availability of certain flower varieties. An unexpected disruption in the air travel industry eventually filters down to the floral industry. The aftermath of a volcano erupting in Iceland several years ago delayed flights from Europe, and especially Holland, for more weeks than anyone could have predicted. A royal wedding or a dignitary's funeral ceremony can seriously limit the availability of flowers, particularly white roses.  An unseasonable cold snap in South America can freeze acres and miles of flowers overnight, and several rainy seasons in California have made even less expensive flowers more difficult to obtain.
Flower shops are a unique retail combination of perishable inventory paired with competent, talented floral designers.  It takes both to create beautiful floral designs ~ the delicate dance of both components being in perfect rhythm is often taken for granted.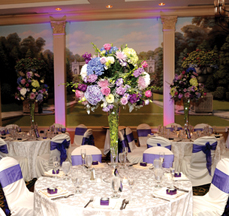 Belak Flowers
Where Your Vision 
Comes Into Bloom
since 1954
302-762-5000
888-762-8877
832 Philadelphia Pike
Wilmington,  DE  19809
established wedding specialist
free personal 
consultation with Barb
all budgets possible
evening appointments available