Trending: Brow Microblading
|

By Ashley Bizzarri
Microblading is a buzzword trending in the beauty industry, but what does it mean? Simply put, it's the process of tattooing hair-like strokes to your eyebrows creating a natural looking permanent eyebrow. Carmella has spent over 17 years mastering this technique.
Eyebrows are the anchor of the face. Defined eyebrows draw attention to your eyes making you look younger and more beautiful. Some women have a hard time creating this look on their own with makeup because they don't know what kind of products to use (i.e. pencils, powders, gels), can't find the right color or don't know the correct shape to create. And some women just don't have the time or the patience to apply every morning and reapply throughout the day.
Permanent Cosmetics is the perfect solution, imagine waking up every morning with your brows already perfectly shaped and colored, or getting out of the ocean or the pool this summer looking flawless! So why doesn't everyone get their brows permanently tattooed? Many hesitate because they don't want to look fake, the truth is, it's all in the Artist's work.
Microblading is a technique used to mimic the client's natural hair pattern rather than creating an outline and then completely filling in the eyebrows using a tattooing machine. When microblading, I use a special tool to create individual strokes of pigment so you can still see through to the skin but give the brows the illusion of volume and definition. Each client's brows are different and the technique used to tattoo them varies. If your eyebrows need some attention and you are considering permanent cosmetics, microblading creates the most realistic hair-like volume. You can trust Carmella for a beautiful, natural finished look that you have always wanted.
The whole procedure of microblading brows takes at least two hours, looks healed after about one week and costs $550 for two visits, one month apart. To book a complimentary consultation to see if microblading is right for you, please call The Permanent Cosmetic Studio at (610) 883-0636.
To book your free consultation, call 610-883-0636 or visit our website www.permanentu.com for more information. 
Testimonials
"I have never felt more confident and you have brightened my life." – L.M
"Thank you for performing a miracle." – L.E.
"Permanent makeup enhanced my life, I always look good and go anywhere." – B.M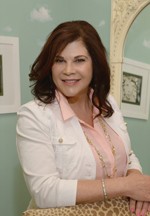 About the Artist
Carmella Gibellino-Schultz is a licensed cosmetologist and has been practicing the art of permanent cosmetics since 1999. In both Delaware and PA she has performed thousands of procedures and her impressive portfolio speaks for itself. Former owner of The Skin Care School and Center, her expertise and years of experience have made her the areas most sought after permanent cosmetics artist.

Referring Doctors
Dr. Abel M.D. | The Abel Center for Oculofacial Plastic Surgery
Dr. Fanny J. Berg M.D.
Dr. Peter R. Coggins M.D.
Dr. Joseph J. Danyo M.D.
Dr. Jillian Banbury M. D.
Dr. Ian M. Longergan, D.O. |
Aesthetic Plastic Surgery of DE
Dr. Timothy Greco M.D.
Dr. Monica Mehring M.D.
Dr. Jonathan Pontell M.D.
Dr. Katheryn M. Warren M.D.
Dr. David Zabel M.D.
Dr. Jeffrey B. Minkovitz M.D. |
Eye Physicians & Surgeons
Dr. Peter Panzer M.D. |
Panzer Dermatology Assoc.
Dr. Paul Sabini M.D. F.A.C.S.
Dr. Jonathan Saunders M.D.
Dr. M. Stefanyszyn, M.D.
F.A.C.S. | Wills Eye Hospital
Lynn Esdale RN | Lynn Victoria Cosmetic & Medical Skin Care
Dr. Lisa W. Hostetler M.D.
Sarah Lester, Medical Aesthetician
Delmar Surgical & Cosmetic Treatment Center.
Carol J. Hoffman MD | Kremer Eye Center