Today's Hair Replacement Vs. Years Ago
|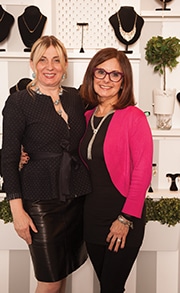 By Natasha Latina
& Ann Tasker
The difference between wigs, the older toupees and the technology today.
Years ago, Toupees and Hair Pieces were always the brunt of a good joke. Something that you can spot a mile away, they were thick, usually were a different color than the hair on your head, and, would fall or shift in the most inconvenient times.
Thankfully that is not the case anymore.
In today's world we have solutions that look natural, feel comfortable, and will give you the confidence you deserve. The days of fearing everyday activities such as swimming, bike riding, running outside on a windy day, or even showering, are long gone. Modern technology has advanced tremendously since the generation of the toupee or hairpiece, and now hair replacement not only looks but also feels like your own hair!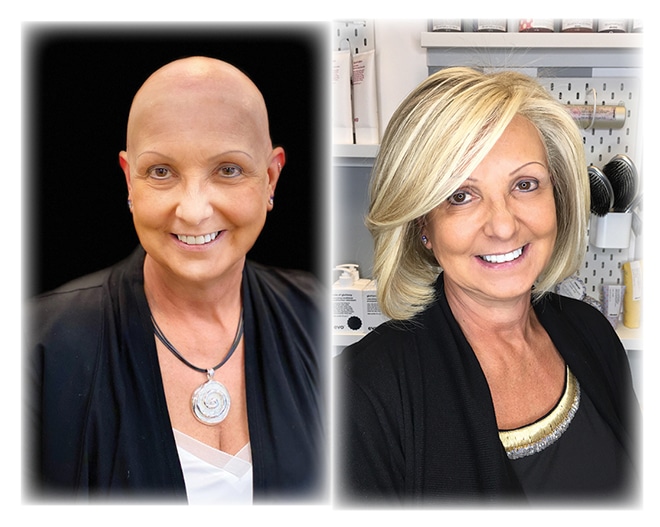 We understand choosing the right hair replacement option is probably one of the most important decisions you will ever make regarding your appearance, which is why our staff is well trained to provide the best in customer service, and we will always respect your personal privacy.
Hair replacement Vs. hair transplant
The benefits of choosing a non-surgical hair replacement system over hair transplant surgery
More and more people who are suffering from hair loss now use non-surgical hair replacement systems as opposed to transplant surgery.
1. Hair replacement systems are non-surgical
A hair replacement system, is a way to treat hair loss without the dangers of anesthesia and other complications. Hair replacement surgery not only puts you at risk for infections, but customers who receive it all experience significant pain and discomfort after the procedure.
With a hair replacement system, the risks are few. The procedure consists of attaching a fine mesh or skin-like system to the scalp. The base features hair to match color and density to your natural hair. Other than the very rare allergic reaction to the adhesive, you are not at risk for any medical problems with a non-surgical hair replacement system.
2. Hair replacement systems guarantee results
With hair transplant surgery, it may take at least half a year or more to see the results you desire in terms of hair density. In some cases of extensive hair loss, surgery may not be possible at all, and even if it is, it's hard to get the desired results. With hair replacement systems you have the opportunity to have a full head of hair again.
3. There is no limit
Non-surgical hair replacement is available for both men and women and options for each replacement has no limits; you can get any hair color, style, density, length, or texture that you desire!
With hair transplant surgery, you are limited to what's available in donor areas, which limits the personalization of your results.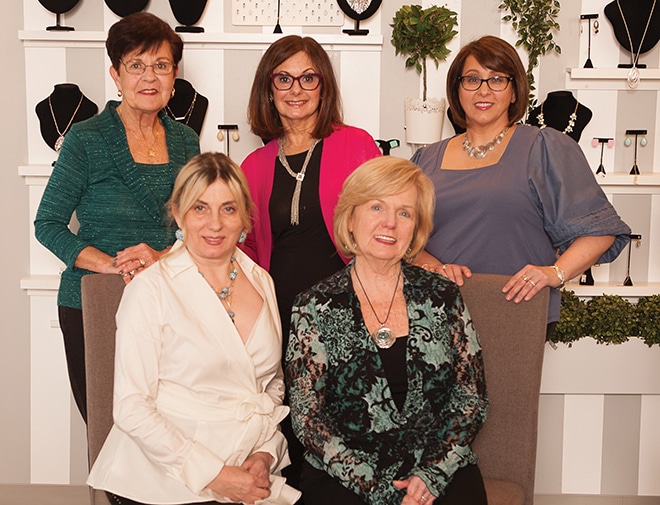 Teaming together . . . Delaware Hair Solutions and Salon Pasca have become ONE . . .
Dee Anderson the owner of Delaware Hair Solutions, has merged together with, Natasha Latina and Ann Tasker, the owners of Salon Pasca, to bring you the same outstanding service under our new name:
In addition to the experience of Ann, Natasha and Dee, the team will also include Sandy Merconte, former owner of Precision Hair; and Ronnie Ferrari, former owner of Ferrari Hair Studio. This union will bring together Delaware's finest in the hair replacement industry.
Together they will combine their skills to provide the best in salon services and hair replacement all in one.
Advanced Hair Solutions
The Hair Replacement Specialists:
Hair restoration for men and women
Hair extensions and add-ons
Top-of-the-line wigs
Laser hair therapy
FREE PRIVATE CONSULTATIONS
302-525-6241
4559 Old Linden Hill Road
Wilmington, De 19808