Tips To Save Money & Avoid Emergencies With Your HVAC & Plumbing
|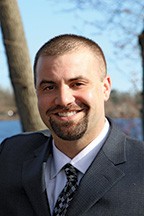 By Brian Fletcher
Winter is coming, are you prepared? There are so many distractions in life which can cause you to easily forget how important preventative maintenance is for your plumbing and HVAC system in your home. It is very important to service your HVAC unit regularly to prevent costly repairs that could have been prevented by doing things as small as having your filters changed, your fan blades or coils cleaned and having a standard tune up. Not only can it save you money on repairs when you maintenance regularly, it can also save you money on overtime charges that may be acquired in emergency situations. 
As important as it is to take care of your HVAC unit, it is just as important to take care of the plumbing in your home.  You can never be too prepared for the harsh winter weather. When the temperatures get too low, it is important to have your plumbing inspected and insulated. It is not unusual for un-insulated pipe to crack or bust due to the cold. If your plumbing is not prepared for the cold weather, the damages to your home can be very costly. It is important that your household is aware of how to turn off the water supply in these situations as well. This will help in the case of an emergency and you can't stop the water. It will help prevent flooding, damage to your home, and can keep your water bill down.   
More tips on saving in the upcoming season:
If your home is vacant for an extended time, winterize your home. Make sure that any and all outside pipes and water lines are drained to prevent busted pipes.
Always disconnect hoses from the outside faucets.
During extreme cold, open cabinet doors to prevent frozen pipes along with leaving your faucet on a slow trickle to prevent frozen pipes.
WIFI thermostats are available so you are able to monitor your home while away with your phone or computer.
Find and seal any leaks in or around your home, this will prevent your heat from getting out and will save on your energy bill.
If you have a fireplace in your home and it is not in use, keep the damper closed so warm air is not escaping your home.
Let the sunlight help heat your home by opening curtains and blinds.
If going on vacation, turn the water off to prevent broken pipes and/or flooding.
There are many things you can do to help with saving during the upcoming seasons. The most important thing to do is pay attention. Everyone has heard the saying "if you see something, say something," the same goes for the maintenance in your home. If you notice something that doesn't look or seem right, say something – give Fletcher's a call. Do not wait too long before getting the issue resolved. The longer you wait, the more costly the repairs may end up being. We would much rather help you to maintain your HVAC system and plumbing then have to replace them due to negligence. That being said, if you are in need of replacement due to age or any other reason, Fletcher's would love to be the ones to help. We are here to help with all of your plumbing and HVAC needs. Anytime, any day.
We know that choosing a company to let in your home can be stressful. At Fletchers we hope to make that choice an easy one. As always, Fletchers Plumbing, Heating, and Air Conditioning is here to help with any problems you may have around your home this season. For great spring and fall specials, FREE estimates, easy finance options, fast and efficient 24/7 service, or for any questions or concerns you have, we are always just a phone call away. There are many ways you can reach us, whether through our website www.fletcherplumbingheatcool.com, over the phone 302-653-0503, 302-323-0503, and directly on our Facebook page. Fletchers is BIG enough to handle your problems, but small enough to care! Let our family help your family.
Fletcher's Plumbing, Heating, and Air Conditioning
www.FletcherPlumbingHeatCool.com
Two Locations:
18 Myrtle Street in Smyrna
1401 East Newport Pike in Wilmington
302-653-0503 or 323-0503