Tips For Interior Design
|
By Janice Hoffman, IFDA HBA
Everyone wants that stylish pulled together room. Some achieve this by hiring an Interior Designer; some just have the knack, for those of whom have neither here are some tips that can help.
Budget:
Buy the best you can afford today. Buy over time. Rooms should be curated, go slow and build. Invest in upholstery and case goods that are neutral and classic in design. Save money on trendy and whimsical items that will make your room look current but won't mind changing with the times.
Selecting paint color:
Before painting you need inspiration. Look to your textiles. This could be in the form of an upholstered piece, rug, window treatment or a pillow. Pull a shade or shades from that and select a paint that compliments. It is much easier to find fabrics that you love than find a fabric that compliments a random color you opted for your wall.
Varity:
Make sure when purchasing items for your space you use a variety of sources. Don't stick with one store, style or time period. Avoid matchy matchy.  Don't coordinate but compliment. This adds personality and dimension. Building character comes by layering new items with a flea market side table, Mom's reupholstered club chair, IKEA area rug and a great painting you found on vacation. Buy what you love when you see it. You will be surprised how it fits in.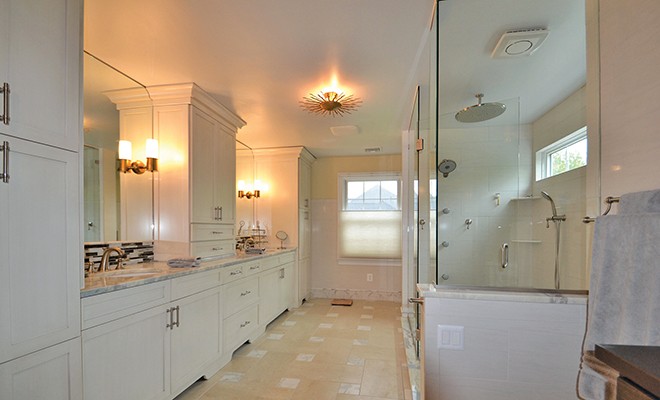 Hanging art:
Every room needs art. Whether it is a coveted oil painting or framed child's finger painting it is a vital layer to design. Art adds interest, texture, color, pattern and most importantly an opportunity to express your personality. A general rule to hanging art whether it is one piece or a grouping: the center should be about 57" H from the floor. This keeps it in proximity to other elements in the room creating unity in your grouping and harmony with adjoining rooms.
Displaying collections:
Collections are best displayed in groupings of like objects in odd numbers. Like objects can be items of the same subject, color or material. So you can group a collection of birds on a shelf of various sizes, shapes and colors or you can arrange a group of items of different subject but have some other commonality such as color. Arrange bowls, plates and other objects that are all in the red family together for a cohesive look.
Hanging on to Mom's stuff:
Some are prized pieces you fought your
sister for others are weighing you down with dislike and quilt. Think about reinventing or repurposing. Check out Pinterest for ideas. Great Aunt Edna's walnut secretary will look fresh and modern painted SW Lagoon in gloss, add new hardware and your sister will be jealous. Don't keep things that don't bring you happiness. Give yourself permission to hand it down or sell and replace with something you love.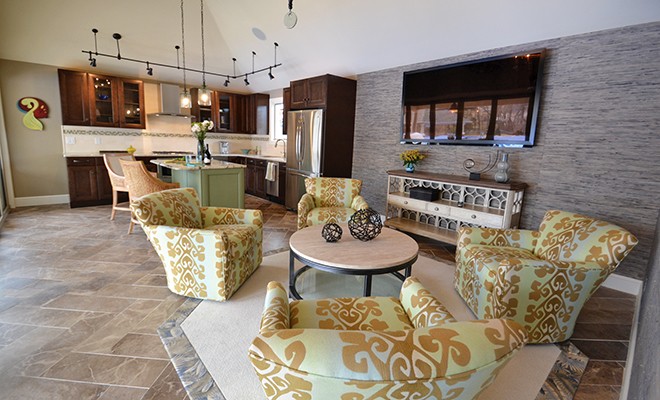 Ask for help: 
It is easy to get bogged down with design decisions. Don't be afraid to ask a friend or two (you may need a tie breaker) for their opinion. If you find yourself with a few different options and still can't decide, hire an interior designer. Most will come for an hourly consultation and will be able to steer you in the right direction. Make sure you enjoy the process!
Sweetwater Design established in 1991 by Janice Hoffman, is a full service design firm creating commercial and residential interiors. Sweetwater Design services clients throughout PA, NJ, MD and DE. Janice studied art at Millersville University and received her Interior Design degree from Harcum College. She is an active member of IFDA and HBA remaining current with CEUs, seminars and trade conferences. 
"Janice was incredible. She helped update several rooms in my house. She is extremely creative, a good listener and a font of excellent ideas. She has a wonderful eye for fabrics and textures that sing together! She was able to design a large armoire for our bedroom working with a craftsman to build it. She found wonderful furniture and window treatments that were extraordinary and helped me expand my thinking about what was possible in a space. She is wonderful to deal with and receives my highest recommendation for all aspects of design."  ~  Kathy, Coventryville, PA
Janice Hoffman, IFDA HBA
610-942-2661