The Women Behind Stepping Stones CFCU
|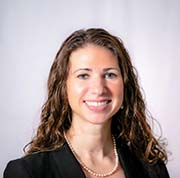 By Jaclyn Quinn, Esq.
Deputy Director at DCRAC
Since 2011, Stepping Stones Community Federal Credit Union has been the lead financial institution dedicated to serving the limited income communities of Wilmington. Its purpose is to deliver safe and reliable access to money, credit, and other financial services without the high cost associated with typical check cashing and predatory banking services.
Because Stepping Stones CFCU and Delaware Community Reinvestment Action Council are so closely connected, the rich history of how the organizations have grown is worth some attention. 
Founded in 1987, DCRAC is an advocacy organization, focused on discrimination and predatory practices by lenders. DCRAC is often the only community voice in conversations of bank merger impacts. In the 90's, DCRAC provided financial education and counseling to those who wanted to better their financial lives. In the early 2000's, DCRAC ran the Low Income Tax Clinic, taught Financial Fitness up and down Delaware, and continued to advocate for Community Reinvestment. 
In all of this great work to serve those who seemed forgotten, access to safe banking products was still nonexistent. DCRAC applied to the NCUA to charter a community based credit union.  In 2011, the NCUA issued only one charter nationwide—to Stepping Stones. 
In 2020, DCRAC is home to the Money School and DCRAC Law, and Stepping Stones CFCU has grown to serve its members with mainstream products and services.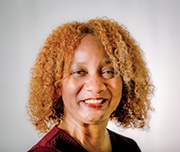 Blanche Jackson
 Chief Executive Officer of Stepping Stones CFCU, founding mentor and board member. Extensive credit union experience, especially in areas of management and compliance. When asked what is most exciting on the credit union's horizon, Blanche responded, "adding a debit card program to our products and services as we move toward becoming our members primary financial institution, offering mortgages to Wilmington residents who want to become homeowners and offering SBA loans to Wilmington businesses to build upon the relationships we developed during the processing of PPP loans."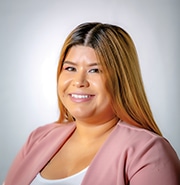 Marisela Tovar-Rangel
Manager of Stepping Stones CFCU, one of the first trained tellers of the credit union. Presently as manager, she is the face of the credit union. From loan applications to account opening and outreach, Marisela keeps the day-to-day operations going smoothly. "One of the best parts of my work is that satisfied feeling I get when I help someone. When a member walks in for the first time to participate with a financial institution, they are nervous, unsure, and hesitant. When they walk out, the spring in their step is why I love what I do."
Rashmi Rangan
Executive Director of DCRAC, community based advocate and visionary behind the credit union. It was a dream turned reality when the NCUA issued a charter to Stepping Stones. Rashmi shared her hope for SSCFCU as it continues to grow: "To the best of my knowledge, this is the only certified minority owned and operated financial institution in this state. I hope that the desire to support Black-owned businesses translates into a meteoric rise in membership of this fine community-based federally insured CDFI credit union. During this pandemic, when we gained access to the PPP program, it became clear that access to banking is the foundation for economic mobility for our neighbors, neighborhoods, and businesses that serve them."
We are building a community-owned financial institution to provide opportunities to all people to access and use financial services. Together, this is possible! There are a few ways to get involved today. The first is simple- become a member. If you have children or grandchildren, the credit union is a terrific place for a savings account. Second, if you are in the market for a loan and are unsure about your credit, explore what SSCFCU offers. Lastly, we are raising capital by seeking long-term investments. If you are interested in making a socially conscious investment, we'd love to discuss this decision with you. 
Bio
Jaclyn Quinn is licensed to practice law in Delaware. In addition to the Money School, DCRAC offers a nonprofit law firm and credit union. For more information, or to schedule a consultation, please call (302) 298-3251 or email Jaclyn at [email protected].