The Scoop On Permanent Make-Up . . .
|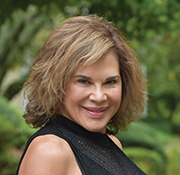 Carmella Gibellino-Schultz
Written By Kyra Marie Miller
The permanent cosmetic industry has grown rapidly over the last few years. You may have heard this glorious idea of "never having to apply make-up again." Many women have considered the possibilities of permanent make-up, knowing that such procedures could make a tremendous difference in their everyday routine –– and even change their life. However, in our busy worlds, not all have found the time to explore even the most basic aspects of the procedures. We're here to give you the scoop on everything you need to know!
The Permanent Cosmetic & Lash Studio's most popular procedures to permanently enhance your natural beauty are; permanent eyeliner, eyebrows, and lips, but there are other procedures including areola tattooing and scar camouflaging also available. Now knowing this, it's important to think about what it takes to achieve the perfection that Carmella at The Permanent Cosmetic & Lash Studio is recognized for in the tri-state area.
When considering permanent cosmetic procedures, keep in mind that at least two visits are crucial to achieving the desired results, and that these visits must be four weeks apart (or six for the lips). To say Carmella is meticulous with her artistry would be an understatement! She often says that the first round is baking the cake, and the second is the icing. She is committed to perfection, and by requiring two sessions, she has achieved her honorable reputation for which she is known by. So if you're planning to be finished for a special event, definitely plan ahead!
Now let's get to the procedure itself. There is always a consultation that takes place prior to any application of pigment. This is where you will take the time to pick colors, discuss shapes and lines, and come to an agreement on what is to be expected for the final result. There are never any surprises, only possibilities! 
With Carmella's decades of skin care and make-up expertise, she will help you think outside the box for different ways to enhance your natural beauty and facial features, but ultimately you will make the final call –– and Carmella delivers. The consultation is always the first step, and can be done by itself or along with the first procedure depending on where you are in your decision making process.
Following the consultation you will relax in the chair while we apply a topical numbing cream to the areas. This numbing cream will be reapplied several times throughout the procedure to ensure the highest level of comfort. 
Following the procedure you are given a care package with instructions for home care, which our staff goes over with you before you leave. At first, your make-up will appear very fresh and vivid. Remember, this is a form of tattooing! This will last for 3-10 days, while the pigment flakes off on its own. The healing process is totally normal, but we are here for you every step of the way. The pigment begins to blossom in about four weeks following the procedure.
Often after the first seating there are small spots where the pigment completely absorbed and did not resurface. This also is totally normal –– everyone's skin absorbs the pigment differently. Your second session at The Permanent Cosmetic & Lash Studio is where the perfection happens. Carmella always gives 150% and prides herself in her artwork –– a feeling that is tangible when you are in her hands.
Lastly, long-term care of your permanent cosmetics is super important. The pigment used at The Permanent Cosmetic & Lash Studio is made of all natural minerals and does fade over time, especially with prolonged sun exposure. Certain products and medications, such as glycolic or Retin-A can also cause premature fading of the tattoos. It is best to avoid these products around your make-up area, and always wear SPF (even in the winter!) to protect your skin and your investment in yourself. 
To book your consultation with the master artists at The Permanent Cosmetic & Lash Studio, call or text us at 610-883-0636. We can't wait to see you! 
Testimonial
"I'll never trust anyone else for my eyeliner and eyebrows! Carmella (as usual) is a master at her craft. She has an eye for what will work and a knowledge of how colors will affect each client's needs; skin type and coloration are figured into her suggestions. I feel beautiful with my "new" permanent eyebrows and dark teal eyeliner. Thanks, Carmella!" ~ Paula
About the artists
Carmella Gibellino-Schultz is a licensed cosmetologist and been practicing the art of permanent cosmetics since 1999. She's double board certified in C.P.C.P. and A.A.M., a life-time member of SPCP. In both DE and PA, she has performed thousands of procedures, and her portfolio speaks for itself. Former owner of The Skin Care School and Center, her years of experience have made her the area's most sought after permanent cosmetics artist. 
Kristina Alibrando has been working under Carmella for over 10 year now and is considered her right-hand woman. Carmella wouldn't trust anyone else with her face! Kristina is also a member of the SPCP.
Referring Doctors
Ari Abel M.D. | The Abel Center for Oculofacial Plastic Surgery
Fanny J. Berg M.D.
Peter R. Coggins M.D.
Joseph J. Danyo M.D.
Jillian Banbury M. D.
Ian M. Longergan, D.O. |  Aesthetic Plastic Surgery of DE
Timothy Greco M.D.
Monica Mehring M.D.
Jonathan Pontell M.D.
Katheryn M. Warren M.D.
David Zabel M.D.
Jeffrey B. Minkovitz M.D. | Eye Physicians & Surgeons
Peter Panzer M.D. | Panzer Dermatology Assoc.
Paul Sabini M.D. F.A.C.S.
Jonathan Saunders M.D.
Paul S. Kim, M.D.
Gary F. Wingate, M.D.
M. Stefanyszyn, M.D. F.A.C.S. | Wills Eye Hospital
Lynn Esdale RN | Lynn Victoria Cosmetic & Medical Skin Care
Lisa W. Hostetler M.D.
Sarah Lester, Medical Aesthetician Delmar Surgical & Cosmetic Treatment Center
Carol J. Hoffman MD | Kremer Eye Center
Gary F. Wingate, M.D.
Dr. M. Stefanyszyn, M.D. F.A.C.S. | Wills Eye Hospital
Lynn Esdale RN | Lynn Victoria              
Cosmetic & Medical Skin Care
Dr. Lisa W. Hostetler M.D.
Sarah Lester, Medical Aesthetician | Delmar Surgical & Cosmetic Treatment Center.
Carol J. Hoffman MD |    Kremer Eye Center