The Perfect Place To Enjoy A Great Italian Meal, Trevi-Style.
|
Trevi Ristorante LLC is locally owned, with deep Italian roots that offer authentic Italian cuisine. 
Open 7 days a week, 11 am to 11 pm. Trevi Ristorante specializes in house-made food, bread served with infused olive oil, seafood dishes, New York style pizza, & tradition Italian classics.
Make your event fantastic with Italian-style cuisine in their private party room. Catering and gluten-free options are also available, as well as a full bar, wine, and beer.
Trevi is proud to be the recipient of several awards: 
Best of Delaware Awards, Top 12 Pizza in Delaware,2018 winner First State Favorites
Every Thursday Evening 5-8 pm Trevi has live Saxophone music.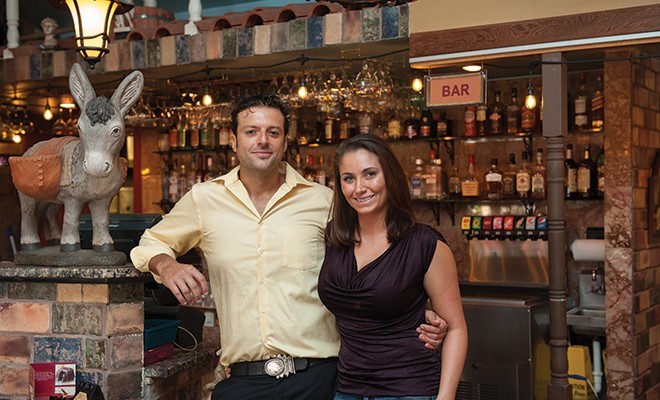 Ernesto Carannante, Trevi Chef & Owner  & Liliana Grace Cooper, Front of House Manager 
Ernesto grew up learning the traditional Italian values which guide his family business from his parents, Ernesto Sr. and Luisa Carannante – values like: always work hard, treat your customers like family, cook food with your heart. 
Ernesto says "Trevi Ristorante takes extra care of preparing your food with the freshest ingredients. Guaranteed to leave satisfied. Thank you and buon appetito."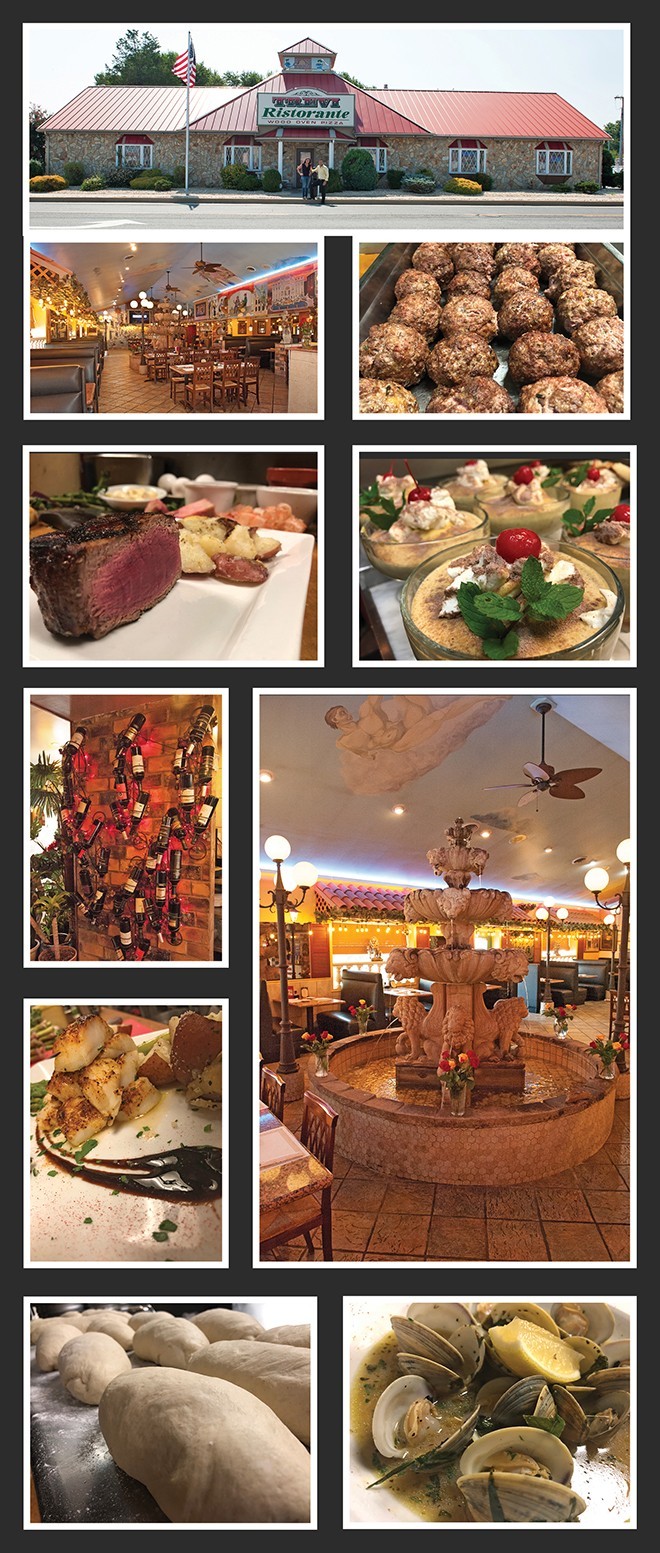 We have been having our weekly network meetings at Trevi for the past year now, and Ernesto puts together the most wonderful breakfast for the 25 of us. Many in our group have become regulars of Trevi outside of the weekly meetings, and it's because the entire Trevi experience is always so wonderful – The Frank Sinatra music playing in the background, amazing food, great service, and such a wonderfully friendly owner who is always on site and back in the kitchen. If someone asked me to pick just one excellent menu item to rave about, it would be impossible, as everything on the menu is delicious, but I will say that Trevi has the best Brick Oven Pizza in the State! – Donna Ignasz, member of BNI Smyrna chapter
"As the Pastor of two Catholic parishes, time to cook is often a precious commodity. Trevi has provided me with nutritious meals that are also spectacular culinary delights for years now. Their Italian fare is certainly the best in town. Further, Ernesto has catered several luncheons for the staffs at both Churches. These occasions, weather at Trevi or at our campus have always been worry free and wonderful. This is due to the personal attention that the staff provides. They are always helpful and courteous to all of their guests. This combined with the excellent food is definitely a treasure in Smyrna!" – Fraternally, Rev. James D. Hreha, Pastor