The Lies About Happiness That We Have Been Told
|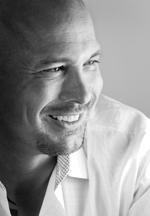 By Joe White
President and Founder of Get Life Coaching
Entrepreneur of The Year
To hell with certainty!!  Too often we live our lives addicted to certainty. We stay in what is familiar and what is comfortable. We love what we know, even if  it costs us what we desire the most.
Somewhere in life we are taught that we need certainty to be happy.  We spend our lives waiting for that perfect moment to take action, for the perfect moment to live our lives. That certainty will protect us from getting hurt and keep us from feeling like we are not enough.
We thought by gaining a degree, it will give us the certainty of a well paying job. Working hard will give us the certainty of job security. That money will give us certainty of maintaining the lifestyle we want. Listening to the doctors will give us the certainty of health and taking a vow will give us the certainty of fidelity. As many of us learned through life experiences, none of this is true. Anything and everything can be lost or taken away from us.
We have been sold a pack of lies and it is all B.S. The ONLY certainty that truly exists is the certainty of what is inside of you. There is no perfect moment. The moment is now.
You can't wait to feel certain you won't get hurt before you fall in love, you will spend your life alone. Go out and love, be willing to get hurt and realize that you will find someone who is worthy of the gift of your love. You don't need ANY more certainly to live the life you want.
Stop playing not to lose… you will only lose at the end. Life is meant to be lived, fully and freely. Play to win. Play to get the most out of life, and love those around you the most that you can. Freedom and certainty do not exist together. The price of certainty is being enslaved. The reward of freedom is life!!
Until next issue…  I wish you love and passion  – Joe White
Testimonial
"This seminar was an eye opener for me on many levels. I have so many things going on in my life, and this seminar helped me to see that even though these things in my life are tough, I can breakthrough them!" – Chris Slayman, 'Ultimate Breaking Through the Barrier' Participant
Visit us on the web:
www.facebook.com/getlifecoaching
www.twitter.com/getlifecoaching