The HydraFacial Obsession
|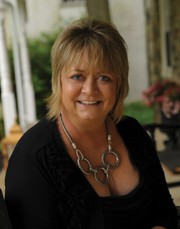 By Joanne Graves, Owner of Sanctuary Spa
Here, leading dermatologists weigh in on precisely what makes this facial such a phenomenon.
It appeals to nearly all concerns  
"This is nice for teenagers with acne; adults with pimples, wrinkles, and hyperpigmentation; and for older patients with sun damage and even flaky pre-cancerous spots (as part of more serious treatments)," says Ellen Marmur, an associate clinical professor in both the department of dermatology and the department of genetics and genomic research at the Icahn School of Medicine at Mount Sinai in New York City. 
The experience and results are super-consistent
Whether you get Hydra-ed at a swanky Park Avenue plastic surgeon's office or a suburban strip-mall spa, you're guaranteed "a high-tech facial that delivers consistent results, because it's not as technician-dependent [as other kinds of facials], so you can count on it time and time again," says Shereene Idriss, a clinical instructor in dermatology at the Icahn School of Medicine at Mount Sinai. Equally predictable: the safety factor. "Many dermatologists are wary of offering traditional facials in the office, as outcomes can vary, but the HydraFacial is consistently safe and effective," says Akhavan.
Extractions without side effects 
How many times have you told a facialist to skip the extractions for fear of redness or next-day eruptions (or simply because, duh, they hurt and…isn't this supposed to be relaxing?)? HydraFacial has a strict no-torture policy: "It's one of the most popular procedures in our office, not only because it combines elements of workhorse treatments, like microdermabrasion and chemical peels, but also because it truly is a relaxing, feel-good experience," says Akhavan. "It's never painful — in fact, patients compare the sensation to a light massage." By combining vortex pressure with a clog-purging solution of salicylic acid, willow bark extract, and anti-inflammatory Tasmanian pepper, "the device suctions gunk from pores — no squeezing or pressing required — and, at the end, you can actually see all that was removed, which people seem to like."
Instant gratification in 30 minutes with zero downtime
"HydraFacial hits the sweet spot — it's more than a basic spa facial, but less than a laser treatment," says Marmur. A rare unicorn among no-downtime offerings, its payoff is immediately apparent: "We can quickly improve texture and tone, and even help conditions like acne, without any residual irritation or peeling," Akhavan adds. Even better, everyone we interviewed gushed about the tool's unparalleled radiance-imparting properties, which is what make it "so highly requested before red-carpet events and weddings — it really delivers that extra glow," says Idriss.
It plays nicely with other procedures 
The HydraFacial can be done the very same day as injectables and non-ablative light and laser treatments, like the V-Beam, which knocks out redness, and intense pulsed light, which some use to treat sun damage. It's also a godsend, like, one week post-Fraxel when your face is literally falling off, as "it speeds up the shedding process that resurfacing devices inevitably induce while also deeply hydrating the skin," says Akhavan.
It's infinitely customizable 
The aforementioned boosters, which come at an extra cost, are just one way technicians can tailor this treatment "to really focus on the person's priorities," says Marmur. Do you need vitamin C-caliber brightening, or an infusion of growth factors for fine lines? During step one of the HydraFacial ("cleanse + peel"), your aesthetician can also choose from two different strength glycolic-salicylic acid peels "based on your previous experience with peels, your skin type, and your desired outcome," says Bashey. Some aestheticians will tack on a short round of LED light therapy following the facial, again personalizing it to the individual, shining blue light on acne, or red light to build collagen and calm the skin.
Call Sanctuary Spa at 302-475-1469 for special subscription pricing; payment plans available! 
HydraFacial is registered in the United States Patent and Trademark Office by Edge Systems LLC. Copyright © 2017 Edge Systems LLC. All rights reserved. P/N 19716-03-A
Say you saw us in The Women's Journal for the special price of just $125, a savings of $50!
Contact us at www.mysanctuaryspasalon.com or call us at 302-475-1469 for a personalized consultation!