The Female Entrepreneur's Productivity Toolkit
|
By Lauren Hess, Owner of PEL Virtual Assistance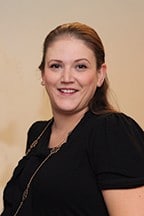 Women who start their own businesses are most likely the busiest people on the planet. Whether fielding calls from clients, creating pitches for more funding, or simply playing logistics manager for their families, there's a lot to do! How can someone possibly keep it all straight without letting something fall through the cracks? 
Enter our favorite productivity tools. If you're looking to save your sanity and take your business to the next level, here are some incredibly helpful tools that we recommend. (Disclaimer: PEL Virtual has no affiliation with any of the products listed here. These are simply personal recommendations based on what we've tried in the past.)
1. Task Management Apps (e.g. To-Doist, Asana, Trello)
Keeping an organized to-do list is essential to help you figure out every little thing you need to do and actually get it done. While the app you choose to use is ultimately your decision, know that each of them have their own unique features and pricing, so you'll want to experiment to find which one best suits your needs.
2. Communication Organization (e.g. Slack, Microsoft Teams)
If you're no longer an "army of one," how you communicate with the rest of your team is critical. By using tools like Slack or Microsoft Teams, you have a live, up-to-date stream of whatever's going on in your company so everyone's on the same page. These tools have features where you can attach documents too, so everyone can keep abreast of the latest drafts and files. Plus, these tools are searchable and taggable — no more digging through email after email trying to find that one piece of information you need!
3. Billing Software (e.g. QuickBooks, Freshbooks, Harvest)
Your work is incredibly valuable, so you need to make sure you're being compensated for your time. Software programs make billing your customers simple and easy. As with all software products, you'll want to play around with a demo or trial version before you take the plunge. Make sure you're comfortable using whichever software you pick, as you'll be using it quite a bit!
4. A Virtual Assistant
Your day is bogged down by many important but low-impact tasks. Think of all the "little" things you do on an average work day: respond to client emails, keep your social media updated, send out mailers and invoices to customers, negotiate with new vendors or distributors, etc. If you didn't do all these things, your business would certainly suffer, so you can't afford to ignore them. However, all of these administrative tasks distract you from the work you're actually meant to do — whether it's counseling or sales or any occupations in between. By employing a virtual assistant, you can focus on your high-impact tasks while ensuring that all of the "little things" are done by a qualified professional. 
Being a female entrepreneur is difficult–no doubt about it. But with these helpful tools, it'll feel more manageable so you can have peace of mind that your business is on the road to success. One last caveat: test out any programs you're thinking about using before you make a concrete decision — there are plenty of every kind on the market, so you're bound to find something that suits your needs and your price point! 
Lauren Hess is the owner of PEL Virtual Assistance, a virtual assistance company specializing in high-level executive administrative assistance. PEL Virtual tailors its services to you and your business using highly skilled professionals to help you increase your productivity. Call Lauren at 302-319-2810.
"Lauren is an outstanding administrative assistant for Cross Talks. She has a tremendous talent for working with people and is proactive and very detailed. She is a 10 plus in my book. We are so grateful to have Lauren as an integral part of Cross Talks."  ~ Soraya Morgan Gutman, Your Cross Talks
"Lauren Hess and PEL Virtual have helped my business tremendously by providing excellent support services that were either falling through cracks or causing long hours in the office. Lauren is responsive, trustworthy and a pleasure to work with on a variety of tasks and I am so appreciative of her professionalism." ~ Liz Brown, Be Well Life Coaching
"I run a small company and Lauren and her team helps with many aspects that we don't have the time to complete; marketing, calls, letters, bids, many little tasks that all good companies need. Thanks Lauren and your team!"  ~ Alex Miller, Pro-Am Maintenance