Girl, Interrupted – Reclaiming Your Time
|
By Lauren Hess, Owner of PEL Virtual Assistance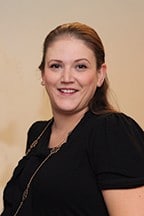 Between our expectations at work and home, there are bound to be items on your to-do list that seem to stay there long enough to be paying you rent. What adds to the stress of actually accomplishing that to-do list, however, is the constant barrage of interruptions we face.
According to the Washington Post, anywhere between 40 – 60% of your work day can be wasted by interruptions. Indeed, these interruptions lead to increasing inefficiencies such as losing momentum, having to re-read and even re-do work because of errors, and the lost time that comes with stress and fatigue. 
Because time is the most limited resource we have as humans, we at PEL Virtual have compiled some tips that we like to use to keep us focused. 
1. Block out your time
If you find that you keep getting roped into meetings or tasks that take you away from what you really need to do, try blocking out chunks of "do not disturb time" on your calendar. In doing so, you can politely decline or reschedule meetings by telling people you have another engagement at that time.
2. Cut the (invisible) cord
 Once you've carved out time for yourself, make sure to actually use it. Minimize distractions by putting your phone in 'do not disturb' mode, and remove email or text notifications on your computer. You can also use browser extensions that block certain sites like Facebook or Twitter so you're not tempted by the siren call of social media.
3.Know thyself and your environment
Ensure that your work area fits who you are. If you know you need silence to do your best work, consider investing in some cheap earplugs, or splurge on a pair of noise-cancelling headphones. Conversely, if you need some background noise to get to work, try a playlist with lyric-less music, or use a site like Coffitivity.com, which simulates the murmur of a coffee shop. 
4. Befriend the timer 
Another way to minimize distractions is to give yourself time to yourself to complete certain tasks. Some people even use the Pomodoro technique, where you work for 25 minutes, take a 5-minute timed break, and then start another 25-minute round of work. If you find that you lose track of time, apps like Focus Timer can help by alerting you when it's time to work and when it's time to take a break to grab that second cup of coffee.
5. Delegate, delegate, delegate
Sometimes we allow ourselves to be distracted or interrupted in order to avoid work that we don't enjoy doing. Don't forget that you can always delegate that chore to someone else! There are many virtual assistance businesses that can help you find your own personal assistant to take care of smaller tasks so you can focus on what you really want to prioritize. 
By guarding your time well, you can make the most of your day and slow down to enjoy the life you've made. Ultimately, the work you do — whether it's for your business, your family, or even just your own well-being — is one of the most important aspects of your life. Will today be the day that you set the boundaries you need to get work done efficiently? If so, it's about time! 
Lauren Hess is the owner of PEL Virtual Assistance, a virtual assistance company specializing in high-level executive administrative assistance. PEL Virtual tailors its services to you and your business using highly skilled professionals to help you increase your productivity.
"Lauren is an outstanding administrative assistant for Cross Talks. She has a tremendous talent for working with people and is proactive and very detailed. She is a 10 plus in my book. We are so grateful to have Lauren as an integral part of Cross Talks."  ~ Soraya Morgan Gutman, Your Cross Talks
"Lauren Hess and PEL Virtual have helped my business tremendously by providing excellent support services that were either falling through cracks or causing long hours in the office. Lauren is responsive, trustworthy and a pleasure to work with on a variety of tasks and I am so appreciative of her professionalism." ~ Liz Brown, Be Well Life Coaching
"I run a small company and Lauren and her team helps with many aspects that we don't have the time to complete; marketing, calls, letters, bids, many little tasks that all good companies need. Thanks Lauren and your team!"  ~ Alex Miller, Pro-Am Maintenance