The Dos & Don'ts of Business Gifts: How It Impacts Your Brand and Bottom Line
|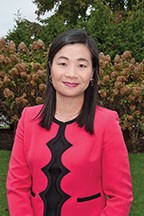 By Vicki Lam, CAS, President/Founder, Promo Victory, Inc.
Starting 2018 you can no longer deduct 50% of your business-related meal and entertainment expenses according to the IRS. However, IRS still limits business gifts to $25 per person (customers and employees). If the gifts are branded with your logo, they are considered advertising which has no dollar amount limit.
Knowing business gift etiquettes is just as important as knowing the tax-deductible guidelines. It will avoid embarrassment, wasting money and damaging your brand. A business gift is a powerful marketing tool to create a memorable brand experience which can build goodwill, loyalty, and relationships. Gifting mistakes are irreversible and detrimental. Be mindful of the dos and don'ts:
DO put thought into business gifts as they represent your brand. Gifts should be relevant to your business and message to be memorable.
DON'T give any business gift that is not branded with your logo. You are wasting money and not marketing your brand. Create brand awareness.
DO give business gifts to show appreciation. "People will forget what you said, people will forget what you did, but people will never forget how you made them feel." ~ Maya Angelou. With the right business gift, people will NEVER forget you or your brand!
DON'T buy cheap gifts. The gifts should elevate your brand, not advertise that you are cheap. Not giving any business gift is just as bad. Make your brand look generous, smart, and sophisticated.
DO always have business gifts on hand. Be prepared for any occasion or business event. Never wait until the last minute. Plan ahead!
DON'T give do-it-yourself business gifts as they appear tacky. It's not the time to show how crafty you are. Business gifts should be professionally made, not homemade.
DO be mindful when giving business gifts to international clients or prospects. Cultures and religions vary greatly. Make sure the gift is appropriate and not offensive. For example, never give clocks to the Chinese as it rhymes with funeral/death. Do your due diligence so you don't risk losing the business and the relationship. Aim to impress!
DON'T buy based on your own personal preference and convenience. The gifts are not intended for you. It should appeal to your target audience. Gifts should be thoughtful, meaningful, and practical.
Lastly, work with marketers instead of order-takers. Marketers will look out for your brand whereas order-takers will only look out for your money. Marketers have the expertise to help you pick the perfect business gift, offer ideas and suggestions, and resolve challenges.
Credentials
Vicki Lam, CAS has 22 years of experience in marketing and advertising. She earned her bachelor's degree in Marketing Management from Goldey-Beacom College and is a Certified Advertising Specialist; only 5% in the promotional industry hold this highly recognized credential. Vicki is a member of the American Marketing Association and is a self-taught graphic designer. Her email: [email protected]
Testimonial
"When it comes to finding someone to provide promotional products, Vicki from Promo Victory is the best. I attempted to use another company but was extremely disappointed. When I called Vicki she not only was able to get the item I wanted but she got it to me on time. She is well educated on the products at her disposal and is creative in finding one that will draw attention to your business or brand. If you or your business are shopping for promotional items look no further. Vicki and Promo Victory will take good care of you from start to finish. From an illustration of the item you've chosen with the exact idea of what your logo and message will look like on it to a courtesy call after your order has arrived to make sure you are happy with it. Thank you, Vicki, for providing quality service and products. I know I can count on you when I need something to draw attention to our company."~ Debbie M., Morgan Enterprise