The DNA Diet
|
Weight loss diets come and go.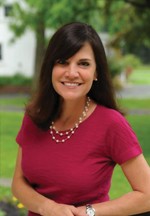 By Dr. Melissa P. Broyles
Weight loss diets come and go. There was the Atkins, South beach, No-fat, and No-carb diet. However, most people regained weight after stopping these diets and their popularity ceased. Now, a diet based on an individual's DNA is available. The good news is our DNA
will not change as do fad diets.
The "genome" (the complete set of genetic information) of any individual is unique. In 1990 the Human Genome Project launched. It was an international research project whose goal was to identify and sequence all of the genes of the human genome. The project concluded in 2003 after 92% of the human genome was sequenced. This is a major scientific breakthrough. The hope is that genomic studies will lead to advances in the diagnosis and treatment of diseases, including obesity.
In less than 40 years, the prevalence of obesity in the U.S. has increased by over 50%. Currently, two out of every three American adults are overweight or obese. Obesity and overweight account for nearly one in every ten American deaths, and costs our nation $223 billion dollars per year. Obesity is a complex problem, and now the epidemic has spread to our children. It is estimated that today's children will be the first generation to live shorter life spans than their parents. In some cases of obesity, genetics seem to be responsible; in others, various combinations of hormonal, metabolic and behavioral factors may play a role.
We are now able to identify a variety of genes that influence an individual's eating behaviors, metabolism, response to diet and exercise, as well as identify an individual's propensity to develop certain medical conditions. DNA testing is a great catalyst to help people make lifestyle changes, especially in respect to diet.
A single saliva sample can identify how a person metabolizes fats, carbohydrates and protein. This information can be very helpful for a person trying to lose weight. For example, if an individual is a slow metabolizer of fats, then it's recommended he/she be on a low fat diet to achieve weight loss. Clinical studies show that individuals who follow a genetically appropriate diet lose weight more easily.
Most insurance companies pay for a portion of the DNA testing. However, the physician must submit necessary paperwork which includes the patient's vital signs and a valid reason (i.e. weight gain, fatigue) for ordering the test. It takes 2-3 weeks for the lab to process the DNA sample.
The patient is then provided a personalized genetic report and an individualized diet plan according to their DNA.
So remember, one diet is not right for everyone. We are all uniquely designed. If you would like to find your genetically appropriate diet, please contact our office at 610-459-3773.
www.drmelissapbroyles.com

I have been a patient of Dr. Broyles for over a year now, and have found her to be a kind and concerned professional. I have been having trouble with my weight since I was a child. Over the years I have gained and lost more weight than I could count. I am 67 and heavier then I has ever been in my whole life. It didn't seem to matter what I did to lose weight I still keep getting heavier. In February of 2013 Dr. Broyles ask  me if I was really serious about losing weight; I told her if I don't do something I was fearful of death. At that time she began to work with me on a weight management and proper eating program. I have lost 25 pounds since I've started eating properly.
I feel much better and stronger. The swelling in my legs is all but gone. I was getting varicose veins around the ankles and starting up my legs. They are disappearing. Blood pressure is down. Sugar is down. Cholesterol is down. My clothes fit better and I feel better. I am happy…  ~ Bob V.
I was tired of being treated for each symptom and not as a whole person. I thought that the few issues I have could be interconnected, like my migraines and hormonal issues such as night sweats. I wanted to see an Integrative physician who would address all of my problems. I have been seeing Dr. Broyles for four months and can honestly say that I have not felt this well in a long time. I am now off of my blood pressure medication, I am on vitamin supplements, and we are addressing my hormonal imbalance. Dr. Broyles listens to all of my concerns and tries both conventional and alternative solutions. She is very patient and spends a lot of time both listening and explaining what could be wrong, and how to address the issues.  Her office is warm and relaxing, and is conducive to healing.  I am very happy that we have started this relationship.  ~ Maria M.
   * Profile photo by Roy McDowell, Royal Photography, Wilmington, DE