Our Beacon Of Hope
|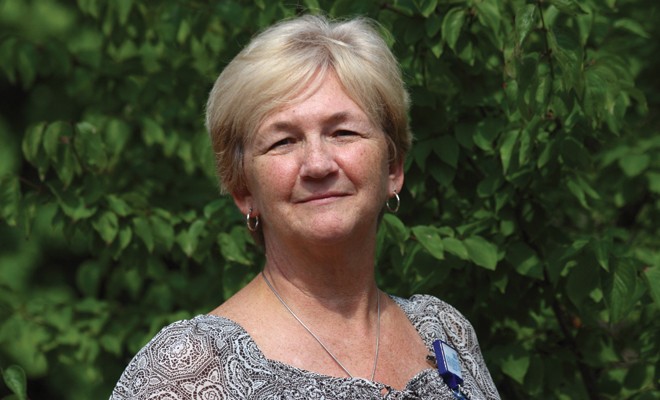 For over 30 years, Midge DiNatale, BA, GC-C has been an advocate for mental health and the bereaved. It is her own personal experience and survival that is what led her to the path of Grief Counseling at Delaware Hospice.
Midge started her path on Grief Counseling long before she knew it; when she suddenly became a single mother after the death of her husband. However it was not until after the loss of her 23 year old son to suicide that really started Midge on her counseling journey. Soon after the loss of her son and while living in Atlanta, Midge became involved in the American Foundation for Suicide Prevention (AFSP) and SPAN- GA. It is during this time that Midge had her revelation that she just understood grief, "I get grief." She trained to become a Survivor's of Suicide (SOS) group facilitator in Georgia. It was after doing this training that Midge decided to pursue Grief Counseling in order to help a larger group with their losses. From that time on, Midge wanted to be that person for others who they could lean on along their journey. "Working with the bereaved was what I was meant to do with my life," comments Midge.
Being a "beacon of hope" at Delaware Hospice, Midge has been able to help over 1,000 clients along their journey. There is no prescribed method of helping someone through their sorrow but with her personal and professional experience around death, Midge has become a resource for Delaware. Midge has found her home with Delaware Hospice's Bereavement Department. "I love what I do each day; there is nothing sad about helping someone with grief. Putting on workshops for individuals and working with nurses and case managers are always a great way to round out my day. I have learned so much from my clients and I hope that they have learned something from me."
Midge and the rest of the Delaware Hospice Bereavement Team offer over 20 different bereavement workshops and meetings throughout the month in a variety of locations across the county. Attendees enjoy the companionship and support of their fellow members and Counselor. Delaware Hospice families are able to attend these events along with the community as space permits free of charge. As a trusted community partner in end of life education and support, Delaware Hospice strives to provide quality healthcare services to our community. To learn more about our 16-month Bereavement program, call 302-478-5707 or visit our website www.delawarehospice.org.