Taking Back Her Life!!
|
By Thomas P. Barnett, M.D., F.A.C.S. 
Obesity is a disease! A disease that kills! Frances Fooks knows this and she didn't want it to strip her of her freedoms and time with her loved ones!
Obesity is not only a "condition", it is now recognized as a disease all on its own; and more and more Americans are succumbing to its devastation. As a person's BMI (body mass index) increases, their risk for developing other health related problems increases dramatically. These include high blood pressure, heart attack, stroke, sleep apnea, diabetes, certain types of cancers, asthma, infertility, venous insufficiency, arthritis and joint destruction. For example, evidence shows that in men over the age of 30 with a BMI greater than 35, the risk of developing diabetes is 40 times higher! Therefore, decreasing your BMI can drastically decrease your risk of developing these medical diseases and increase your lifespan!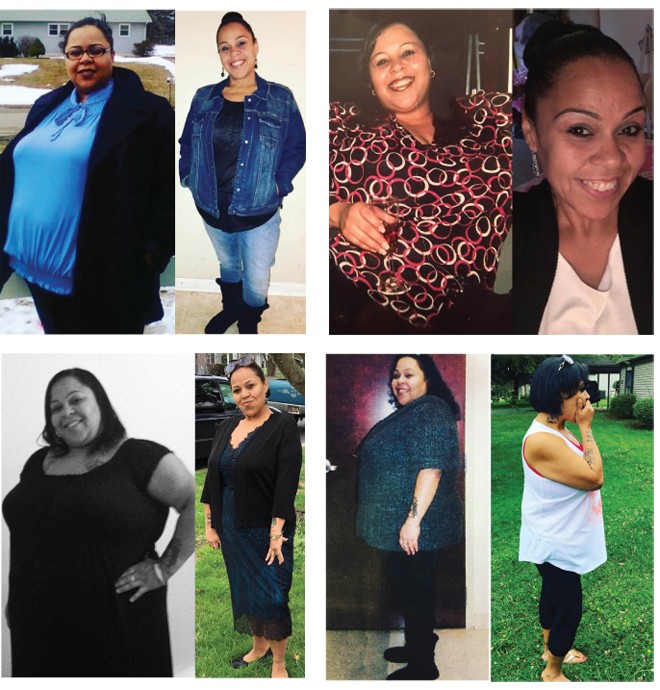 That's exactly what Ms. Fooks is doing now!! A mother of four grown children with many grandchildren to spoil, she took back her life! In January of 2015, she had enough of the tiredness, the pain, and the weight! She was pre diabetic and made a choice to get healthy. She attended an informational seminar on weight loss surgery and made a decision to make herself a priority, so she could be around for the future of her family. She immediately joined a fitness group doing cross training, and began changing her eating habits as recommended by the dietician during her preoperative period.  Although she could barely walk the 1.5 mile warm up run in her cross fit classes, she was determined to make this a lifestyle change forever. Topping the scales at 318 pounds, she began her transformation, one step at a time. By the time she was ready for surgery, she had lost an incredible 45 pounds with her diet and exercise regimes. She knew from past experience however, this wasn't enough, and without the surgery, she would likely regain the lost weight. She underwent a laparoscopic Sleeve Gastrectomy on July 31, 2015 and to date has lost an additional 86 pounds. In just eighteen months since she made the commitment to well being, Ms. Fooks has lost one hundred and thirty-one pounds. She is no longer pre diabetic, and has more energy than even her grandkids!! She even has her own following on Facebook detailing her journey from the beginning. She knows she is still a work in progress and will be for the rest of her life, but is grateful to the medical professionals of Surgical Associates who have encouraged her and enabled her to TAKE BACK HER LIFE!!
For information on our free seminars on surgical weightless options, please call Surgical Associates at 302-674-0600
Dr. Barnett graduated from Princeton University in 1983 and obtained his medical degree from George Washington University in 1987. He completed his surgical training at Thomas Jefferson University affiliate Lankenau Hospital in Philadelphia in 1992. He served in the U.S. Air Force at Dover Air Force Base (DAFB) from 1992-1996 where he started the Laparoscopic/Minimally Invasive & Ambulatory Surgery programs. Dr. Barnett was Chief of Surgery at DAFB Hospital in 1995 and 1996. He has continued to practice surgery in Dover, Delaware ever since being honorably discharged and he founded his private practice, Surgical Associates, P.A., in 1999. Dr. Barnett is Board Certified in Surgery and is a Fellow of the American College of Surgeons. He is also a member of the American Society for Metabolic Bariatric Surgery (ASMBS) and the Medical Society of Delaware. Dr. Barnett has special interests in weight loss surgery. He currently serves as the medical director of bariatric surgery at Bayhealth-Milford Memorial Hospital and the Delaware Surgery Center in Dover.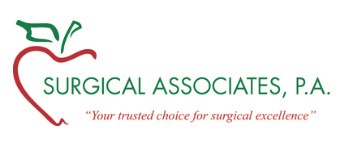 Eden Hill Medical Center
200 Banning Street, Suite 200
Dover, DE 19904
302-674-0600
www.SurgicalAssociatesPa.com
Free Information Seminars are offered the 4th Tuesday evening of each month from 6:00-7:00pm at the Eden Hill Medical Center in Dover. No registration is required. Questions? Please call Dr. Barnett's office at (302) 674-0600.