SmartLipo® Vs. CoolSculpting®
|
By Nadiv Shapira, MD, FAC, FACPh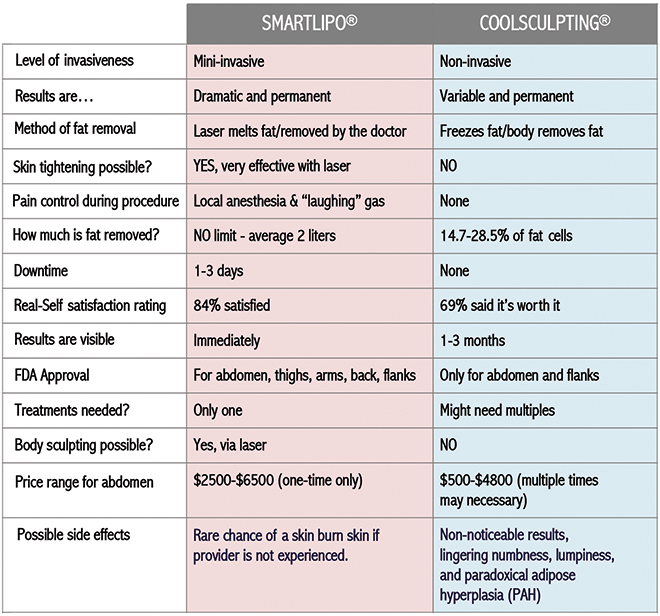 SmartLipo Triplex® is the newest laser-based liposuction available. It's a minimally invasive procedure in which a very small laser fiber is inserted under the skin. With energy delivered through this laser fiber, the fat is liquefied, the skin is tightened, and then the fat is removed.
SmartLipo Triplex® Pros
SmartLipo permanently removes fat, and if you maintain a healthy lifestyle, your results will last forever. 

 

It's a mini-invasive procedure with very fast recovery. Regular liposuction requires 1-2 weeks of recovery. However with SmartLipo you are back to your normal routine in only 2-4 days.
In addition to removing body fat, SmartLipo tightens the skin.  

 

You'll only need one treatment session to achieve dramatic results. 

 
Smartlipo Triplex® Cons
It's not ideal for those looking to reduce their body weight significantly.

 

Smartlipo treatment isn't the best choice to get rid of cellulite. We have another procedure called, QWO injections to get rid of cellulite.
CoolSculpting® Pros
This noninvasive fat reduction procedure has fewer risks and less downtime than regular surgical liposuction.
Once your skin adjusts to the cold, the treatment should be relatively comfortable.

 

Patients who had it and said that CoolSculpting is "worth it" saw significant results that lasted over time.

 

Reducing excess body fat can be a strong motivator to kickstart a healthy lifestyle.

 
CoolSculpting® Cons
Most people need 2-3 treatments, several weeks apart, for optimal results, and it can take two months or longer to see real results.

 

Three treatment sessions on large areas can be more expensive than liposuction, which offers much more dramatic fat reduction in a single treatment.

 

31% of patients didn't see much of a difference or had side effects like soreness, hyperpigmentation, and lingering nerve pain. 

 

Sagging skin after losing the underlying fat is common and is usually a problem for older patients with less skin elasticity.

 

Potentially permanent indentations or frostbite can occur if the protective pad and applicator aren't properly placed and monitored by the provider.

 

Studies show that two-thirds of patients have numbness in the treatment area for up to eight weeks afterward.

 

There's a small risk of developing Paradoxical Adipose Hyperplasia (PAH), an increase in fat at the treatment site. When this happens, it requires a combination of liposuction and an energy treatment or surgical skin removal to correct it.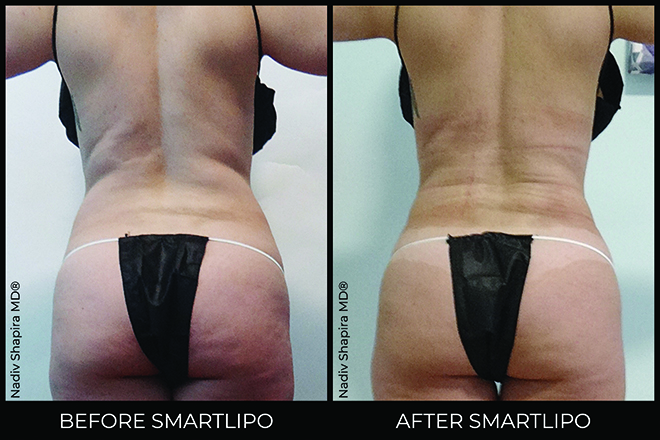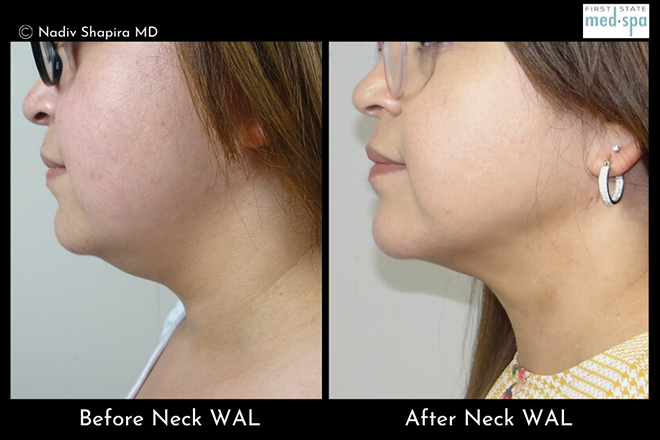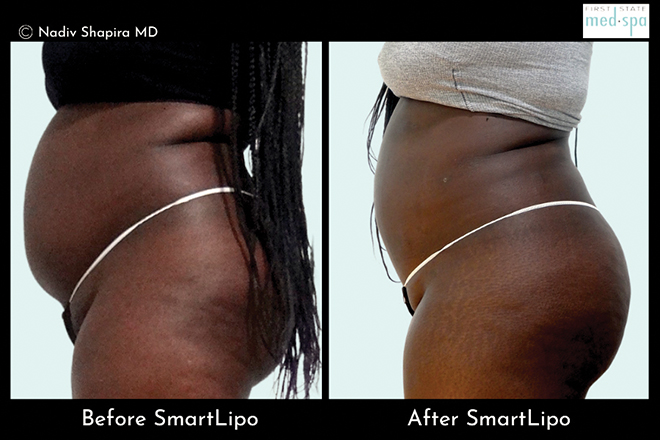 For more information call 302-294-0700 or visit www.firststatemedspa.com
Testimonial
⭐️⭐️⭐️⭐️⭐️ "After going through two highly invasive liposuction procedures, I finally found a better option. SmartLipo performed by Dr. Shapira at First State MedSpa is the way to go! No downtime and recovery was quick and easy. The results are amazing!" ~ Chris F., West Chester, PA 
⭐️⭐️⭐️⭐️⭐️ "Today was my first time at First State Vein & Laser Med-Spa and also my first cosmetic procedure. The second I opened the door- I was greeted warmly by the whole staff. I met with the doctor for a very thorough consultation and was delighted at how warm and approachable he was. I never felt rushed or pressured. The office is clean and beautifully decorated, and was also easy to get to. I can't wait for my next procedure!" ~ Juli C., Wilmington, DE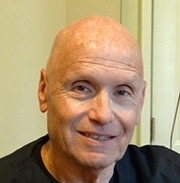 Bio
Dr. Nadiv Shapira is an expert in fat disorder disease and is one of a handful of surgeons in the U.S. that performs a specialized liposuction procedure for Lipedema. Before founding First State Med Spa, Dr. Shapira was a board certified practicing Cardiothoracic Surgeon for over 20 years.