Smartlipo – The Permanent Fat Eliminator!
|
By Nadiv Shapira, MD, FAC, FACPh
First State MedSpa is a beautiful aesthetic boutique where experienced practitioners will devise a personalized treatment plan to help you look and feel your best. We believe that aesthetics will rejuvenate your skin and body, but it is truly the confidence you find within that exudes true beauty. Here, at First State MedSpa, our passion is to help each and every client flourish confidently from the inside and out.
Smartlipo body contouring is a minimally invasive, laser-assisted lipolysis procedure that targets trouble spots like the abdomen, arms, buttocks, thighs, and neck to permanently eliminate fat. The treatment delivers laser energy underneath the skin, so not only does Smartlipo melt the fat, but the outcome also tightens the skin to achieve the shape you desire.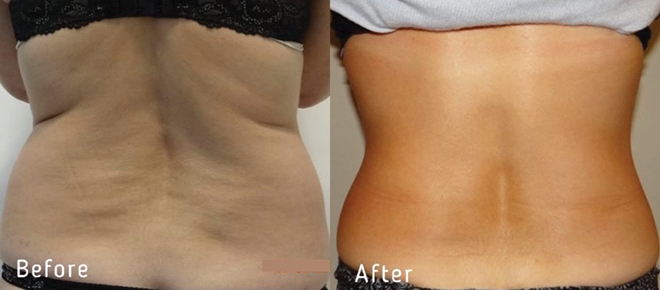 Laser Liposuction 
The Smartlipo treatment is commonly referred to as laser liposuction. Three laser wavelengths provide targeted treatments to disrupt fat, coagulate blood vessels and stimulate collagen, which helps to tighten skin and improve elasticity.
No Pain
The Smartlipo procedure is performed in-office and Dr. Nadiv Shapira uses local anesthesia to numb only the specific areas of the body being treated, so you are awake during the treatment and feel no pain. 
The new Pro-Nox system of patient-controlled inhalation of Nitrous Oxide is available for you to use if you feel the need for a little relaxation or to lessen your anxiety. 
How It Works
A very thin tube containing the Smartlipo laser fiber is inserted in targeted fatty areas through a small incision.
The laser fiber delivers thermal energy directly to fat cells and disrupts the fatty tissue for easy removal.
The laser literally melts the fat, which is removed with gentle suction. At the same time, tissue around the area tightens through coagulation, contributing to a smoother shape overall.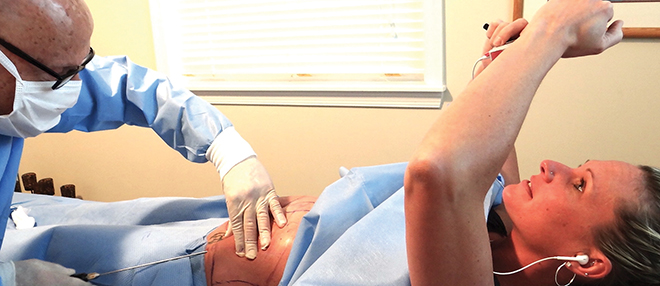 Common Treatment Areas
Abdomen
Waist or "love handles"
Neck
Back and "bra lines"
Thighs
Hips
Upper arms
Back to Your Routine on Monday
If you have the Smartlipo procedure on a Friday, you will most likely be back to your normal routine by Monday! You will be provided with a compression garment and we will ask you to wear it for a few weeks.
FAQs
1. How many treatments will I need?
Desired results are achieved with just one treatment. And, most procedures are done within 2-6 hours.
2. Is there any downtime?
This minimally-invasive procedure is performed under local anesthesia with minimal downtime. Some bruising may occur post-treatment but clients are typically able to return to normal activities within a day or two.
3. Is Smartlipo right for me?
The best candidates for this treatment are women and men who are not significantly overweight but have accumulated fat deposits such as love handles, flabby upper arms, excess neck or facial fat, or fat on the lower torso. Consultations with Dr. Nadiv Shapira can be scheduled in our office or virtually, if that is more convenient for you. After your consultation you will know whether or not you are a good candidate for SmartLipo.
For more information call 302-294-0700 or visit www.firststatemedspa.com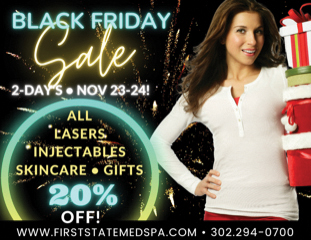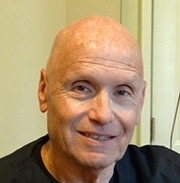 Bio
Dr. Nadiv Shapira is an expert in fat disorder disease and is one of a handful of surgeons in the U.S. that performs a specialized liposuction procedure for Lipedema. Before founding First State Med Spa, Dr. Shapira was a board certified practicing Cardiothoracic Surgeon for over 20 years.