Lifestyle Choices For Heart Healthy Living
|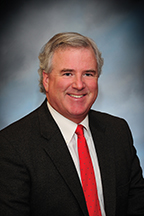 By John J. Kelly lll, MD FACC
Heart disease remains the leading cause of disability and death in America for both men and women. There are ways to protect our hearts. The first step toward heart health is knowing your risks. Risk factors are conditions or habits that make a person more likely to develop disease. Risk factors vary from one person to another. Preventing heart disease starts with identifying your risk factors and learning how to lower them.
Risk factors for heart disease can be placed in a checklist. This list includes high blood pressure, high cholesterol, being overweight, diabetes or prediabetes, smoking, sedentary lifestyle, family history of early heart disease, unhealthy dietary habits, and age (55 or older for women, 45 or older for men).
We all need to review this checklist and see where we stand. Each risk factor increases your chance of developing heart disease. The more risks you have, the higher your overall risk. Some risk factors cannot be changed. These include age, sex, and your family history. The others can be favorably modified to reduce risk. Risk factors can be approached gradually, one at a time. What is important is to take stock and then move for positive changes.
Two major modifiable risk factors for heart disease are high blood pressure and high cholesterol. Try to get a blood pressure screening at least once a year. A blood test can show whether your cholesterol levels are acceptable. Talk with your primary care provider about having your cholesterol tested. If your blood pressure or cholesterol are elevated then lifestyle changes form the foundation of your treatment. Moderate regular exercise, weight reduction, and dietary measures are always part of treating hypertension and high cholesterol. Medications can be added if foundation measures are not enough.  
Heart healthy eating involves choosing certain foods, such as fruit, vegetables, and whole grains. You want to limit other foods such as saturated fats, trans fats and added sugars. The benefits of a healthy diet continue to be scientifically proven. A recent study demonstrated lower cardiac risk by eating just one cup of leafy green vegetables a day. Leafy greens include spinach, collard greens, kale, cabbage, and lettuce. Those who ate one cup of leafy green vegetables a day had lower risk of cardiovascular disease. Leafy greens are rich in nitrates. Nitrates in food are converted to nitric oxide during digestion. Nitric oxide relaxes and widens blood vessels, helping to lower blood pressure among other beneficial effects. Research also documents that eating whole grains is linked to lower cardiac risk. Fat free or low-fat dairy foods are heart healthy. Protein rich foods are important and include fish, lean meats, eggs, nuts, seeds, and soy products (tofu). Kidney beans, lentils, chickpeas, black eyed peas, and lima beans are legumes that can help heart health. Use oils high in monounsaturated and polyunsaturated fats. 
Weight is an American health epidemic. Know your body mass index. This is a number calculated based on your height and weight. There are online calculators to give you your BMI. The goal is to be between 18.5 and 24.9. Weight loss is important for those with obesity. The goal is to initially lose 5% to 10% of your weight over 6 months. Gradual weight loss is the result of effective lifestyle changes and is more likely to be lasting. A weight loss of just 3% to 5% can lower triglycerides, glucose levels and reduce diabetes risk. Getting past 5% can lower blood pressure, lower bad cholesterol and raise good cholesterol.
Stress can serve as a trigger for cardiac events. Some coping mechanisms are counterproductive, including alcohol consumption, smoking, or overeating. Learning smart ways to manage stress can reduce cardiac risk. Moderate exercise, meditation, relaxation techniques, and support systems can be   helpful. Regular physical activity reduces cardiac risk and deals with stress. Exercise can help promote weight loss, improve general fitness, change cholesterol levels, lower blood pressure, and lower stress. There are many ways to exercise. A reasonable goal is to take a thirty-minute walk five days a week. Simply standing up once an hour to break the monotony of being at a desk can be beneficial. 
If you smoke, quit. A short sentence that belies a difficult problem. Smoking raises the risk of heart disease and worsens other risk factors. The power of nicotine addiction can be hard to overcome. Nicotine patches and gum products can help. There is a better chance of having success with smoking cessation using these products and being in a support group at the same time. Vaping does not seem to be a good way to transition from cigarettes. Delaware residents should know that the Delaware Quitline is a phone call away (1-800-409-1858).
These are some ideas for heart healthy living. Work with your care provider to know your risk profile and develop a plan for positive change. It is reassuring to know that if you get into difficulties with heart disease that many effective therapies can be used to restore your health. Never having to have them applied to you by taking preventative measures is even better.
Bio
Dr. Kelly has been a member of Cardiology Physicians since 1996.  Dr. Kelly grew up nearby the Wilmington area in Delaware County, Pennsylvania.  He attended Garnet Valley High School.  His family belonged to the Graylyn Crest Swim Club in Northern Wilmington.  Dr. Kelly obtained a Bachelor of  Arts from Swarthmore College and attended Jefferson Medical College.  His post graduate training began with a residency in Internal Medicine at the University of Illinois in Chicago.  He served as Chief Medical Resident there.  His Cardiology Fellowship was at the Texas Heart Institute in Houston Texas.  Dr. Kelly's recognitions include AOA membership, being named Intern of the Year at University of Illinois and being named Chief Cardiology Fellow at the Texas Heart Institute.  He was an Attending Physician at the Christ Hospital in Cincinnati.  He received a Teaching Award from the residents at Christ Hospital.  He was then an attending physician at Paoli Memorial Hospital and Bryn Mawr Hospital in Pennsylvania before joining Cardiology Physicians in 1996.  Dr. Kelly is a fellow of the American College of Cardiology and is board certified both in Internal Medicine in the subspecialty of cardiovascular disease.  He has additional board certification in interventional cardiology.
Dr. Kelly has a strong commitment to consultative cardiology and has been in practice since 1991.  Dr. Kelly has additional areas of interest including echocardiography, transesophageal echocardiography, stress echocardiography, diagnostic catheterization and catheter based treatment of heart disease.  He also has an interest in the treatment of peripheral vascular disease.  Dr. Kelly is the Medical Director for Cardiology Education at Christiana Care Hospital.
Dr. Kelly and his wife Janice were married in 1989.  Dr. Kelly and Janice are the proud parents of Jay and Brooke.  Dr. Kelly's free time is spent enjoying family activities.  He spends as much time as possible on the sidelines watching his children compete in various athletic contests.  He enjoys chipping in with coaching when able.  He tries, without much success, to play golf.