Should You Launch A Facebook Group To Promote Your Biz?
|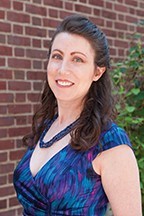 By Brooke Miles, Delaware ShoutOut
If your job involves marketing, you've probably had first-hand experience with Facebook company pages. A "company page" (also called a "business page") can be a robust branding tool. The problem, however, is that few of your posts end up in your followers' newsfeeds. Without paid advertising, most of your posts are the proverbial trees that fall but no one hears.
While you should still keep your company page—especially because of its advertising functionality—you may want to explore an additional marketing opportunity on Facebook. You may want to launch your own Facebook group.
Facebook groups are discussion groups. Because people receive all posts from the groups they belong to, your posts are the trees that fall and ALL your members hear. In other words, you get far greater exposure. Plus, groups encourage conversation and connection with your audience, whether they are current or future customers. But you need to first decide if a Facebook group is right for your business. Consider the following:
Your industry
Does your product or service encourage conversation with customers? If you're a life coach, for instance, your Facebook group could have lots of lively discussion. If you're an accountant, you may be hard-pressed to find people who want to chat about 1099s and W2s. (This is in all due respect to accountants.)
Your time and budget
Facebook groups take time to build and moderate. In the beginning, you're the main one posting content. As your group grows and members join in the conversation, you'll want to respond to their posts, encourage engagement, and keep tabs on everyone's behavior. Make sure you have the time or can pay a professional to do it for you.
Your audience
If most of your target audience is on Facebook, then consider starting a group. Believe it or not, men and women ages 25-34 account for the largest percentage group (25%) of all age ranges on Facebook. So if you think your audience is "too young" for Facebook, think again.
How to Invite People to Join Your Group
If you've launched your group, congratulations! You know the adage, "Build it and they will come"? This does NOT apply to Facebook groups—or any social media page or website, for that matter. You still need to promote your group like crazy. Here are a few ways:
Invite your company page followers and Facebook friends through your group page
You'll see a place where you can even customize your invitation with a personal note.
Do a mass email campaign
 When we launched our Facebook group, Delaware Biz ShoutOut, we had great success attracting new members with an email blast. The email included a big call-to-action button that said, "Join our group!" 
Advertise via your company page
While you can't do paid ads directly in your group, you can create a paid ad through your company page that links to the group. (Gotta love these hacks!)
Link it! 
Add a group link to your email signature, and display a link prominently on your website. 
By the way, once you generate interest, I strongly recommend creating an automated question (which you can do through your group settings) to ask pending members. You're allowed up to three questions, and the purpose is to help set the tone for your group. For instance, in our group, our automated message is: "Thanks for your interest in Delaware Biz ShoutOut! Our mission is to give shout-outs to other businesses or professionals. No self-promos are allowed. Are you good with that? :-)" We even include a smiley face so we don't seem obnoxiously interrogative. So far, everyone has responded "Yes," sometimes with a smiley face of their own.
Of course, once you get your group rolling, you need to devote enough time to posting, moderating, and analyzing your results. If Delaware ShoutOut can help you with Facebook groups or anything else in social media, give us a call! 
Brooke Miles is President of Delaware ShoutOut, a social media ghostwriting and training firm. Delaware ShoutOut takes the time and stress out of social media marketing with a customized plan you can be proud of. For more information, please email [email protected] or call 302.273.2845. You may also connect with Brooke on LinkedIn at www.linkedin.com/in/brookethemarketingpro.