A Game-Changer For Busy Women: Virtual Assistance
|
By Lauren Hess, Owner of PEL Virtual Assistance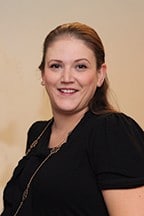 For hard-working women that try to do it all, getting to everything on your to-do list can be exhausting. It can feel like there simply aren't enough hours in the day. 
Enter virtual assistance. 
Most people assume virtual assistance is the stuff of giant corporations who outsource work to people in countries like India, China, or other parts of Asia. But having a virtual assistant is not just for these big businesses; even small businesses can (and should) utilize this powerful resource.
Why would anyone need a virtual assistant? Simply put, your day is bogged down by many important but low-impact tasks. Think of all the "little" things you do on an average work day: respond to client emails, keep your social media updated, send out mailers and invoices to customers, negotiate with new vendors or distributors, etc. 
If you didn't do all these things, your business would certainly suffer, so you can't afford to simply ignore them. However, all of these administrative tasks distract you from the work you're actually meant to do — whether it's counseling or sales or any occupations in between. 
Ask any good manager and they'll tell you that the most important part of their job is delegation. By utilizing a virtual assistant, you are delegating pieces of your business to someone else — someone who can perform these necessary tasks for you while you focus on the productive work you actually want to do. 
Virtual assistance is a growing field, and there are a growing list of companies that are ready to help you streamline and simplify your business. So how do you determine which to pick? There are a few things to keep in mind when finding your perfect virtual assistant.
First, determine exactly what can be outsourced in your business. Start with the chores and items you hate on your to-do list. For example, if you hate printing out labels and addressing envelopes for certain mailed items, consider that as a task for your new virtual assistant. You also might want to add tasks that you don't mind doing but take a substantial amount of your time. 
Next, determine your budget. Know that you can always start out small and add on services as your business grows. If your budget is pretty small to begin, you might ask your virtual assistant to only do a small recurring task or a single mini project. 
Further, consider the location of your virtual assistant. There are plenty of virtual assistant companies available in the U.S. and abroad. Know that while some assistants in other countries may be cheaper, they might come with some barriers that might not be a good fit for your business. For example, if they're based in a different time zone and you have strict deadlines, it might be better to work with someone closer to you. 
Lastly, be sure to make your expectations crystal clear when finding your virtual assistant. Not only should you make the budget and scope of the work clear in your agreement, but also make sure that your assistant knows the quality of work you're looking for (e.g. what tone they should be using in writing social media posts or how many options to present when researching new vendors). 
With virtual assistance, you can easily win back precious time to spend on growing your business, enjoying time with your family and friends, or even taking a hard-earned break once in a while! 
"Lauren is an outstanding administrative assistant for Cross Talks. She has a tremendous talent for working with people and is proactive and very detailed. She is a 10 plus in my book. We are so grateful to have Lauren as an integral part of Cross Talks."  ~ Soraya Morgan Gutman, Your Cross Talks 
"I run a small company and Lauren and her team help with many aspects that we don't have the time to complete; marketing, calls, letters, bids, many little tasks that all good companies need. Thanks Lauren and your team!" ~Alex Miller, Pro-Am Maintenance
Lauren Hess is the owner of PEL Virtual Assistance, a virtual assistance company specializing in high-level executive administrative assistance. PEL Virtual tailors its services to you and your business using highly skilled professionals to help you increase your productivity.