Senior Loneliness: Anyone You Know?
|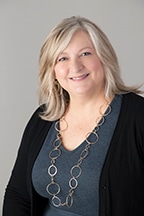 Lynn Paxson, Owner
Presented By Oasis Senior Advisors
One of the biggest complaints from seniors still living at home is loneliness. 
Let's start by looking at the definition of lonely. Merriam-Webster definition of lonely: Being without company; solitary; sad from being alone; producing a feeling of bleakness or desolation. 
One of the ways to combat loneliness in our seniors is by educating people on the impact that it can have on their lives and by helping seniors find ways that they feel less alone.
Those suffering from loneliness often experience health related concerns. Loneliness in seniors is a major risk factor for the development of depression. Numerous studies over the past decade have shown that feeling lonely is associated with more depressive symptoms in older adults. It is critical to recognize those feelings and seek treatment.
There was a study published by Julianne Holt-Lunstad, Department of Psychology, Brigham Young University, in which she studied social isolation. Actual and perceived social isolation are both associated with increased risk for early mortality. Living alone increased the likelihood of mortality by 32%. Does this mean seniors should not live alone? Certainly not – but loneliness should be a concern.
Below are some of the results of Julianne Holt-Lunstad's study:
Loneliness and social isolation are linked to around a 30 percent increased risk of having a stroke or developing coronary artery disease.
Higher relationship quality raises your levels of oxytocin, the "love hormone."
Blood pressure and anxiety are higher for people without supportive relationships.
The presence of a supportive person can reduce responses to stress.
What most seniors really want is for things to be way they used to be when they were younger and more capable. Since this isn't possible, you may begin noticing small changes. They may increasingly stay at home more often and eventually take fewer visitors, essentially isolating themselves. They may even provide a reason that seems acceptable, in order to get you off their back. This often leaves the son or daughter as their only social connection.
What to look for – signs
If you know a senior who is experiencing one or more of the following, they may be experiencing loneliness and be too embarrassed to do or say anything.
Loss of spouse
Restless sleep
Increased buying habits
Long-time friends and neighbors moving away or passing away
Lack of appetite
Excessive and long hot showers or baths
Change in frequency of phone calls

 

Loss of driving ability
Mobility issues
They have other friends that are lonely. Loneliness is contagious.

 

Increased amount of time spent at home

 

There is plenty that can be done to combat loneliness
 What can you do? Encourage seniors to:
Join a senior center
Take a Class, OSHER Lifelong Learning Institute – OLLIE of Wilmington offers a wide variety of classes tailored to the senior community
Physical activity – group classes
Join online communities- Observe online safety rules
Be a volunteer

 

Hire a companion
Consider a change to their living situation
Whether or not to move out of the family home is a big decision and there is not a single "right" answer. Loneliness should be a red flag and possibly a reason for families to start looking at the options. When I hear a family member say their mom or dad wants to be at home, even when it is no longer safe or viable for them, I think of this quote: "Our dilemma is that we hate change and love it at the same time; what we really want is for things to remain the same but get better." ~ Sydney Harris. Interested in learning more about Oasis Senior Advisors' approach to finding the right option and care for your loved one? Visit www.delaware.oasissenioradvisors.com or call 302-668-0298.
Testimonial
"Let me just say that finding Lynn and being able to connect with her services was an absolute timely blessing for our family. She was great to work with and quickly had us looking at multiple options. She also used her knowledge of resources available to seniors to help us in the process. I highly recommend working with Lynn!"  ~ Chris R.
Bio
Lynn Paxson is the owner of Oasis Senior Advisors Delaware which provides a free placement service for seniors and their families. Helping seniors' transition from home to assisted living, memory care or supportive independent living communities. We do this by meeting with the seniors and their families to determine their medical, financial, geographical and lifestyle needs. It is her mission to promote successful aging by bringing older adults and resources together, thus achieving an improvement in their lives and leaving a positive mark on society. Lynn has a Certified Senior Advisor (CSA) designation.