Selecting A Makeup Artist For Your Wedding Day
|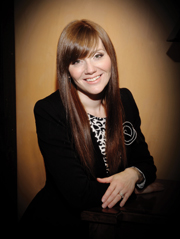 By Leisa Kanienberg, Professional Makeup Artist  & Owner, iMakeup Artistry
Selecting a Makeup Artist for your wedding day may be like finding a new hairstylist. Think back to the last time you needed to find a new stylist. How did you go about looking for the right person? Finding a Makeup Artist to suit your style may require a similar tactic. However, narrowing in on the right person will involve some research, as well as some trust.
Your wedding day makeup is critical for being camera-ready for your photographs. It's easy to overlook or assume that your "everyday makeup" applied a little heavier will do the trick. It's important to hire a Makeup Artist that specializes in bridal makeup, and that has been trained in how to create a long-lasting application that will look not only amazing in person, but also in photographs.
As you begin your search, talk to your photographer about what kind of look you want for your wedding pictures and ask for a recommendation. Your photographer will be able to give you their professional opinion about someone in the industry that they may have already worked with. Additionally, use local resources to research Professional Makeup Artists in your area. These may include local publications and bridal magazines, bridal websites or bridal shows. You should also ask for personal referrals from friends and family.
Once you have found an artist that you think you would like to use, get a sense of their credentials before you meet with them for a consultation. Check out their portfolio and see if their makeup style matches your own. Don't be afraid to ask questions and get a sense of the artist's personality. You will want to work with someone that is interested in creating a makeup that works with your comfort level, that will also offer professional advice and tips. If you feel that you have found a good match, schedule your pre-wedding consultation, called a "trial run", and be prepared to pay for their time. In order to make the most of your trial run, come prepared with magazine tear sheets or photographs of makeup that you like. This will give your artist a sense of direction in creating your look.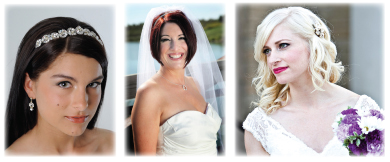 When you have agreed to move forward with booking your artist, sign a contract. Just like any other vendor that you hire for your wedding, put all of the terms of your agreement in writing and pay a deposit. Be sure to include details in your contract such as your timeline, what time the makeup artist will start, a schedule of each person receiving makeup and when the makeup applications need to be finished for photographs before the ceremony. Schedule everything accordingly with your hair stylist so that the hair and makeup runs smoothly and effortlessly. Once all is complete, all you will have to do is put on your dress!

Now Booking For Fall 2013