Is Your Hair Aging You?
|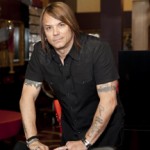 By J. Christian of J. Christian Studio
Never in our history has a youthful appearance for both men and women played such a prevalent role in determining quality of life.
The fastest growing service in my salon today: Male gray blending. Women want "modern but not trendy". Truthfully, this is a talented stylist's dream client, for others this can be a challenge!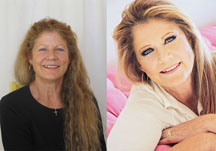 The most common concern for my "over 30" clients is fighting signs of aging. They simply feel looking younger and modern gives them the competitive edge. If finding the answer to this constant battle interests you, explore the tips in this article and possibly take five years off your appearance.
Look, DON'T WAIT, START NOW! Go into the holiday season looking your best. This one is a "no-brainer". You get instant results and guess what, it's never too late.
Image consultation is a rapidly growing market for a reason. Don't give up your edge.  Make a change today.
The Bond between Client and Hairstylist
The Client/Stylist relationship itself is complex. It takes time to build a relationship of trust and respect. There is a kind of therapy or unqualified counseling sessions that go on between hairstylists and their clients in salons all over the world. This bond is important in order for the client to feel relaxed and trust in the esthetic judgment of their hairstylist.
The Risk of Trusting a Complacent Hairstylist
Many consider a talented hairstylist irreplaceable for good reason. Many clients rely on their hairstylist to keep them informed on hair trends related to THEIR LIFESTYLE, physical characteristics and profession.
The risk of trusting a complacent hairstylist with your image is that you begin to just receive the same style, the same way, at every visit. That's okay if you don't want to think about anything new, you can stay in your comfort zone and remain relaxed.
The problem here is that just as it's important to remain current in advances in technology, fashion (office or runway) and acquiring new skills, it's now equally  important to update/upgrade your image.
Tips for Younger-Looking Hairstyles
Ready to get started, here's the tips I promised:
The Magic Length – Don't resign yourself to a super-short crop. Instead, consider a length anywhere between your collarbones and chin. Hair that hits within those three inches is most flattering.
Thinning Hair – Avoid a choppy, overly layered cut. Women equate layers with volume, but layers won't help if the hair is simply not there. Your stylist should offer a cut with long layers and subtle graduation, rather than shorter layers throughout.
Styling Do's – If your face seems more angular these days, soften the edges by wearing gentle waves or curls around your face. If a fuller, round face is the issue, do the opposite — a sleek, straight look is an easy way to instantly counteract heaviness.
Fringe Benefits – Side-swept bangs give a fun, youthful vibe and instantly create fullness toward the front of your head, where women tend to lose hair. Thicker bangs is better, wispy is aging. Keep ends soft and fringy; blunt can be too harsh.
Consider Color –   Follow this guide to determine the right shade for you:
Reds: Auburn tone—not a fiery red.
Browns: Chocolate brown. As we mature, our skin color changes and we lose pigment in our skin. Stay away from very dark colors like black or dark brown. Lighten up your color a few shades—this will take years off!
Blondes: Honey blonde—never baby or platinum blonde. Blondes especially need golden tones to add a rosy and sun-kissed glow to the face.
Highlights – Stay away from monotone hair color. Multidimensional, tone-on-tone highlights add movement to the hair. Go for natural and healthy. Avoid too many highlights that can look artificial and fake.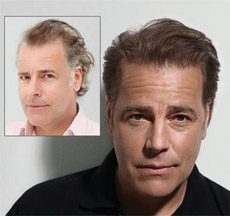 Gray Blending – Whether you have a lot of gray hair or just a little, you can use a highlighting or color-weaving technique to put strands of your natural color in and look younger even while leaving some gray.
My best to you and your family this holiday season!
J Christian Studio is an award-winning, upscale salon located in Hockessin, Delaware. We are accredited by the Better Business Bureau of Delaware and recipient of a Torch Award for Market Place Ethics. The salon is the concept of J Christian, an International Platform Artist and Master Educator and a Member of the New Castle County Chamber of Commerce.