Save Your Skin This Winter
|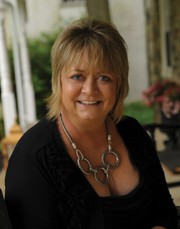 By Joanne Graves, Owner of Sanctuary Spa
If you're unfamiliar, the HydraFacial is an in-office treatment available at medical and spa facilities with a HydraFacial-certified esthetician present. The facial is designed to deeply cleanse, exfoliate, extract, and hydrate the skin with serums that are infused into your skin using a pen-like device called a HydraPeel Tip. It looks like a tiny vacuum is being held to your skin to suck dirt and debris from your pores. But that's not even half of it.
Suitable for all skin types—even those with rosacea, acne, uneven skin tone, and more. Three steps make up the treatment. The first, CLEANSE + PEEL, uncovers a new layer of skin with deep cleansing and exfoliation, which results in mild resurfacing. During the second step, EXTRACT + HYDRATE painless suction removes cellular debris and sebaceous build-up from pores. This step helps to prevent breakouts and acne flare-ups. The third and final step in the HydraFacial concludes with FUSE + PROTECT, which saturates the skin's surface with antioxidants and peptides to maximize glow and hydration, and stimulates the production of collagen that naturally slows with aging.   
The effects of the treatment are cumulative, increasing with each subsequent treatment. HydraFacials are recommended once a month, but it's gratifying to see results even after one session.
Call Sanctuary Spa at 302-475-1469 for your appointment today for $25 off your first treatment, or exclusive savings on a series of HydraFacials!
Testimonial
"Besides a little tingling when the mix of acids is applied to the skin, all I felt was a little suction from the surface of your skin—it was painless and extremely gentle. And to put this in perspective, I commonly classify my skin as ultra-sensitive. In less than 30 minutes, I was finished and ran over to a mirror to inspect. I was shocked at my skin's glowing, revitalized look. It looked even in tone, the texture was smooth even to the touch, my skin didn't feel tight or uncomfortable anymore, and I even had a little glow that only my dewy highlighter palette can usually achieve."  ~ Victoria 
HydraFacial is registered in the United States Patent and Trademark Office by Edge Systems LLC. Copyright © 2017 Edge Systems LLC. All rights reserved. P/N 19716-03-A
Contact us at www.mysanctuaryspasalon.com or call us at 302-475-1469 for a personalized consultation!