Revive Your Skin For Spring
|
Seeds sprout, flowers bloom, and the sun warms the earth. There is a sense of renewal all around us. 
By Christine Rostom, Marketing Specialist
Goodbye winter, hello spring! 
With the warmer arrival of spring, our skin is still singing the winter blues. As our skin becomes dry, irritated and lackluster, a good way to efficiently transition it out of the winter weather is with a well-needed, deep-cleansing facial. Although there are hundreds of products and treatments out there, the key is finding the right skin care products that work for your specific skin type/condition—whether it's adult acne, fine lines and wrinkles, or just sensitive skin. Our aesthetician Linda LeBlanc says, "I always tell my clients, 'for the first 30 years you have the skin God gave you, after that, you get the skin you earned.' Routine facials and proper home care are vital to maintaining healthy skin and an aesthetician can get you on the right track."
Our clinical aestheticians are equipped with professional strength products and machines all designed to combat skin issues. First, they will thoroughly analyze your skin to identify your skin type and any ongoing issues and create a facial customized to fit your skin's specific needs. This will include a nice deep cleansing to remove all dirt and impurities from clogged pores, and an enzyme peel to exfoliate the skin and absorb tired, dead skin cells from the outer layer.  Finally massaging targeting points to increase circulation, allowing precious sebum to once again reach the surface where it is vital to your skin's health. According to our aesthetician, Lydia Dantonio, "A facial works best when it is part of an on-going skincare program to promote long-lasting radiant skin."
Lydia's Tip: You can make your own toner at home using two simple ingredients! Mix one-part raw, organic apple cider vinegar to one-part distilled water to achieve a natural pH balance!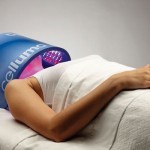 Facial + Celluma = the perfect rejuvenation formula
Celluma is an all-in-one treatment. It is a non-toxic, non-evasive, FDA cleared NASA low-light therapy technology.  Celluma is designed to encourage natural cellular activity, by healing the skin and improving the look of aging skin. Celluma also destroys acne-causing bacteria. Whether you choose to incorporate it into a facial or come in for a series, Celluma light therapy is designed to give you results from the first treatment. It is the perfect combatant against the signs of aging, as it gradually improves fine lines, wrinkles, acne, and skin texture. If you feel like your skin's been through the wringer, this is the perfect way to bring it back to life.
Microdermabrasion—the gateway to beautiful skin
For a more optimal anti-aging treatment, you may want to consider microdermabrasion. This noninvasive skin resurfacing procedure gently exfoliates and polishes away the top layer of dead skin cells, thickening collagen so that skin looks healthier and revitalized. This treatment is recommended if you want to eliminate fine lines, improve discoloration or have acne prone, blotchy skin, small scars, keratosis, large pores, milia, or sebaceous hyperplasia. Lydia recommends that the client receive more than one treatment depending on the condition of the skin to ensure maximum collagen growth. Our aesthetician will put the client on a new skin care regimen after the initial treatment and will discuss any additional sessions.
Experience the long-lasting effects of waxing
Nothing says warmer weather is here better than smooth and silky skin ready to be shown off in that sleeveless top or sundress. Most of us do not like the results from shaving (skin breakouts, bumps, and abrasions). Using a razor not only leaves the skin irritated, but leaves the root intact so hair grows back at a much faster rate. So why waste time each day shaving as you sacrifice your beautiful smooth skin?  Instead, remove that stubborn hair once every 3-5 weeks with waxing, which also works as a natural detoxifier. "Here at Heather's, we use the highest-grade wax and our 'one dip per stick' policy assures you a clean hygienic waxing experience." Linda says. Our waxing services are available for arms, legs, underarms, and bikini. We now offer sugaring hair removal! So put down that razor and invest in your skin today.
Get rid of the winter knots
As we prepare to journey out into the beautiful outdoors this spring and summer, we don't want to feel restrained by sore muscles, knots, and discomfort. A massage is the best way to get your body out of hibernation mode; leaving you energized, relaxed, stress-free and ready to take on those exciting summer moments. Choose a 30-minute, 60-minute, or 90-minute massage. Add warm stone or warm bamboo for added tension release.