REIKI – Answering Your Questions
|
By JoanVeselack-Gennarini, LMT, Owner of Rekindled Spirits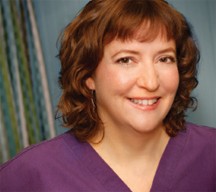 What is Reiki? Is it Safe? Is it a Religion? I get asked questions about Reiki all the time. Reiki is a technique that focuses the "Universal Life Force Energy" that flows through everyone and everything to enhance our well-being. This "Life Force Energy" is known to many communities as Qi (Chinese), or Ki (Japan), or Prana (India). Even the Science community identifies the "Life Force Energy" as Biofield Energy.
Reiki is very safe and used across the world for stress reduction and inner peace.
Reiki is not a religion. Reiki can be received and practiced by anyone regardless of one's religious affiliation. Reiki is non-judgmental and allows the person to experience wellness on his/her own terms and belief systems.
Who can receive Reiki? Anyone that is open and willing to tap into this "Universal Life Force Energy". Whether one needs to quiet his/her mind from emotional and mental challenges. Or one has physical challenges within his/her body. Reiki can help his/her body to initiate change to improve one's overall health and wellness.
We all have health challenges throughout our lifetime. My belief is everyone has the ability to heal from within oneself. Reiki encourages folks to take charge of their destiny in a positive way and find a wellness path that is meaningful to them. Learning Reiki helps one to personally tap into this free flowing energy with some guidance and training.
Reiki can be learned by anyone and is taught in several levels. Each Reiki Master (Reiki Teacher) may approach the class structure and its content differently. I teach Reiki in 4 levels. Level 1 covers the history of Reiki and basic hand positions. Level 2 enhances your Reiki knowledge by learning the symbolism of Reiki. Level 3 provides active Reiki dialogue. Level 4 teaches you how to become a Reiki Master/Teacher.
One of my dreams is to enhance the public's awareness by providing an opportunity for the general public to experience Reiki. To accomplish this dream, I created an annual event called Reiki Day. I also volunteer my time and financial resources in hosting the event. This will be our 4th year for Reiki Day at Purple Sage in Middletown, DE.
Reiki Students, Practitioners, and Associates also volunteer their time at Reiki Day to provide Reiki Mini Sessions to increase the public's awareness. The Reiki Mini Sessions cost $20, and the proceeds go to a local charity. Last year's charity was Middletown's Soup Kitchen. In 2012, the charity was Paw's for People, which helps children with their reading skills by having dogs at their side being non-judgmental. In 2011, the charity was the Delaware Food Bank. This year's event is May 10 and the focus will be "our personal transformation" with Butterflies to guide us through this transformation.
Reiki is a great way to enhance your well-being. Please feel free to contact me to receive a Reiki session or start your learning path to become a Reiki Master.
Testimonials
I have been receiving Massage and Reiki from Joan for several years now. The sensation of healing and complete relaxation, along with heightened sense of well-being derived from the Reiki session, is a welcome and essential part of the experience. I have a high stress role at work, and Joan's therapy plays a crucial role in allowing me to be on top of my game.  – Paul, Info Technology Management
From the very first Reiki session received from Joan, I was hooked. The spiritual connection felt during my first couple sessions was the reason I decided to learn more about Reiki with Joan as my teacher. I went through a major health crisis and Reiki has taught me to bring my mind and body into unison to overcome the impacts of stress. – Donna, Reiki Level 2 Practitioner
My job keeps me in front of a computer for many hours, which causes tightness in my neck and shoulders and often causes severe pain with debilitating headaches. I decided to try Reiki to reduce stress and help bring healing to this area. My experience with Joan was very calming and relaxing. I had more mobility in my shoulder and neck muscles which lasted for weeks. Joan is amazing and knows what is needed for my well-being. – Cindy, Database Developer Management
With 21 years of Reiki's Level 1 experience, I decided to complete my Reiki training with Joan's expert guidance. My husband also attended the Reiki classes. Currently as a couple, we teach Reiki and host Reiki Shares, which is a very satisfying experience for us. Reiki is a unique form of touch therapy that promotes relaxation and well-being. Sharing this process with others has expanded our own appreciation for Reiki. – Kim and Mark,  Reiki Masters