Teen Stress… What Parents Can Do
|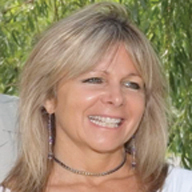 Lisa Torbert – MS, CADC, Owner, QRA Practitioner, Yoga Instructor, pH Testing, Nutritional Healing
You may not understand them…but you can help them cope
Teens have a concoction of brewing stressors such as decision-making, more responsibility, and an increase of raging hormones racing through their bodies. Male or female, they worry about school tests, fitting in with friends, facial break-outs, and their weight. Most teens spend a lot of their time in school, where they are not taught how to deal with their life stressors. Teens are pushed to the limits and they need time to relax.
Hypnotherapy for Children and Teens
There are many issues that hypnotherapy can help since many of them stem from unresolved emotional issues and stress. Hypnosis can help with asthma, allergies, aggression, nail biting, stuttering, fears, study habits, public speaking, just to name a few. Hypnosis is a "trance like state of mind" which is used to help a person gain more control over behaviors, emotions, and physical well-being. It is also helpful with addictions such as smoking, drugs, and overeating.
Teen Massage
What better gift for your child or teen than a relaxing massage. Children hold their stress in their shoulders, which can cause a lot of pain in their backs and neck. Massage therapy is empowering for children letting them know first hand how to relax. Young athletes can benefit with a sports massage, helping to alleviate discomfort and recover much faster from injuries.
Teen Facials
This high performance treatment is designed to target breakouts and educate your teen on the benefits of proper skin care. Using a European extraction method, your aesthetician will effectively remove blackheads and regulate acne. Skin will be exfoliated, detoxified, and hydrated using gentle yet effective organic products. Your child will leave with a better understanding of how to properly care for their skin, the benefits of which will last a lifetime.
Teen Make-up Application Lesson
We also offer age appropriate make-up lessons geared to enhance natural beauty. Girls can bring in their own make-up or let our make-up artist use her professional line. Our goals are to establish an easy to follow routine, add definition to key features, selection of colors, application techniques, and discuss shelf life of products. One of the best ways to instill confidence in your teen is to help them look and feel their best. To reinforce the lesson, your teen will leave with a personalized face chart and tip sheet to refer to at home.
Teen Yoga
Our yoga classes are a great way to share a relaxing hour with your child or teen. Our classes include yoga poses with lots of gentle stretching and breathing exercises that can be incorporated into their everyday life. Yoga is used to achieve peacefulness of body and mind, helping you relax and manage stress and anxiety.
Teen Waxing
Our younger generation is very fond of waxing. Many girls have dark hair for their age and they are very self-conscious about it. We use Nufree, a natural, self-preserving antibacterial soy based formula that uses no animal products, wax, sugar or honey. It joins with the hair's oils not the skin. Results are immediate and regrowth is lighter and softer.
Teen Pedicures
We offer the best in pampering and elegance in a relaxing environment. The pedicure includes a soothing foot soak, cuticle treatment, callus smoothing and nail shaping. Your feet are thoroughly massaged with moisturizing lotion and toes are polished with your selection of color.
Teen Manicures
Our manicures include a hand massage and hot wax treatment. We have a large selection of colors your teens will be interested in.
QRA
QRA testing is program where your body picks the nutritional supplements that it needs. Is your teen tired and stressed all the time? Trouble Sleeping? Raging hormones? Our program can help teach your teen proper nutrition through diet and supplements. This test will require you to bring in your teen's first morning urine. We will be testing the body's pH, and hydration level in addition to checking hormone balance, vitamin deficiencies and infections.