Pretty Little Pastel Colors All Lined Up In A Row
|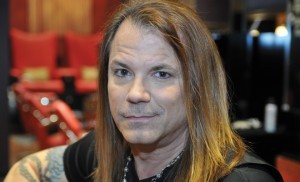 By J Christian, Owner, J Christian Studio, Founder Fear the Shear, International Platform Artist and Master Educator, Industry Expert and Business Consultant, Icon of Method Alliance
So I see all these new pastel hair color kits on the shelves of supermarkets, marts, and drug stores lined all in a very pretty row ready for home use and I just want to scream at the top of my lungs "WARNING: THIS HAS GONE TOO FAR!" Yes the colors are pretty, yes they are fashionable, yes they are on trend; BUT that little box of color will only get a very select few to the picture on the box.
What keeps me up at night is the plethora of videos on YouTube, the blogs by beauty enthusiasts, and the advertisements from the manufacturers that make it seem as though coloring your own hair using these kits is without risk.
Level Vs. Laymenís Terms
Professional hairdressers don't view hair color as Mousey Brown, Dishwater Blonde, and Battleship Gray. WE perceive color in levels from 1 to 10 (just ask your stylist) Level 1 is Black and level 10 is Pamela Anderson blonde.
To achieve the pastels on the box, your hair color needs to be toward the higher levels. Even in the salon, pre-lightening your hair to these upper levels takes some finesse, a bit more education than just beauty school, and experience in color theory to maintain the integrity of your hair. This is the most important part of the color process. Nobody, and I mean nobody, wants a chemical haircut.
In the best of circumstances, eliminating the presence of previously applied chemicals and color treatments, my preference is to start with someone whose hair is a level 6 or 7. In this circumstance, lifting to a level 9 or 10 is easier on the hair and once achieved it's just a matter of applying the pastel toner. Then it's fingers crossed, Voila you have pretty pastel hair.
That, my friend, is the technical stuff.
The Real Deal
The laymen's stuff, your deal – LEAVE THOSE PRETTY LITTLE BOXES ON THE SHELF. For the VAST majority, at a minimum, those boxes don't contain the ingredients to achieve the look.
Long hair, there's only one treatment for average length hair. Darker level, they want you to purchase an added bleaching product. There's no warning about previously applied colors and information on how to neutralize the chemical reaction that can literally melt your hair and burn your skin.
The real tragedy, and I speak from experience, is too many people APPLY a SECOND treatment when the first one doesn't "work". Unfortunately, this is where the real trouble comes into play because the end result is usually a lot darker or more orange or just a plain catastrophe.
Fixing this is sometimes NOT possible or it means you need to go a much darker shade than you planned. Fixing this is also EXPENSIVE.
Bottom line: If you're really into these new looks, PLEASE, please visit a professional. They will honestly tell you if you can achieve this look, how much it will cost, and how many visits to the salon you may need. Be patient, in the end, your look will be fresh, polished, and longer lasting. Oh, by the way, your hair will still be healthy.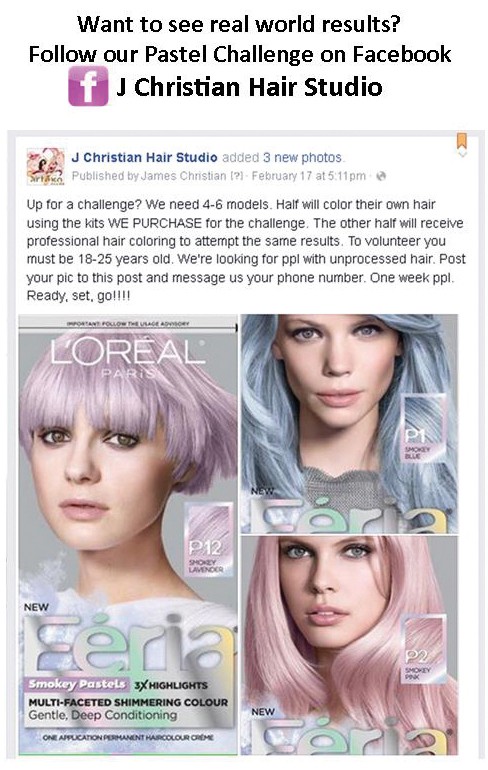 J Christian and his wife Marcy Wilkinson, own and operate J Christian Studio in Hockessin, Delaware. J Christian has over 37 years experience in this industry and is an active international artist and master educator. The Studio is a full-service, upscale salon with expertise in hair, nails, makeup, executive and standard male grooming, as well as bridal services.
Our Studio is located at 
7465 Lancaster Pike, Hockessin, DE 19707
To book an appointment, go online at 
www.jchristianstudio.com or call (302) 235-2306