People In Profile 2nd Quarter 2018
|
(Click on any magazine to flip through that edition)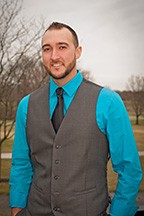 Justin Mayse, Owner, MPC Painting & Contracting
"I've always wanted to be the best in the world as a baseball player, so when I started to think about opening a business, it was with that mindset." – Curt Schilling
Justin Mayse was born in Wilmington, DE and raised in Cecil County, MD by his loving parents who taught him hard work, perseverance, and kindness would always pay off. Little did he know, that would be the motto of his life and the foundation in which his future company would be built off of.
His passion has always been baseball, and although his dream of being in the MLB was suddenly taken back by an injury at the University of Maryland, it was that same passion that drove him to build the painting company he owns today. Justin had been in the painting business for six years before he decided a year ago to take the leap of faith and open his own company. Backed by the love and support of his family, and the excellent reputation he has maintained through the years, he has built a successful painting company built off of customer satisfaction, trustworthiness, and most importantly passion. Justin will not finish a job until the customer is 100% satisfied. He and his crew use top of the line Sherwin Williams products and have recently started to offer their customers Fine Paints of Europe which provides your home with an exceptional, high resolution finish. You can rest assured your home will reflect the competence and professionalism MPC Painting & Contracting offers its customers. Justin personally offers estimates in the Tri-State area and extends his services to the Delaware beaches. Call or email today for your free interior or exterior estimate at 443-553-6503 or [email protected] and follow he and his team on Facebook @MPC Painting & Contracting to view before and after pictures of the high-quality work he and his team will bring to your doorstep!
April Gambacorta
April Gambacorta was born into auto dealer royalty, but she's never been one to coast on her name. In fact, April has worked her way up from sales associate to web manager to finance manager to sales manager – without ever having worked for a Gambacorta family owned dealership. But that doesn't mean she didn't think it was pretty cool to see her last name on the back of so many cars when she was growing up.
Speaking of family, April is proud of the sales team she's built at Delaware Subaru. They work like a family and try to treat every customer like family as well. Studies have shown that buying a car can be very stressful, but April believes it shouldn't be. Over the course of her 15-year career, April gained experience in almost every facet of the dealership – from sales to finance to management. She is well equipped to make the car-buying process as easy and open as possible.
April was born here in Delaware and graduated from Saint Mark's High School in Wilmington. She is proud to support Christiana Care, Faithful Friends Animal Society, and United Way of Delaware. She loves to travel, hit the beach, and cheer on the Philadelphia Phillies and the Super-Bowl-Champion Eagles.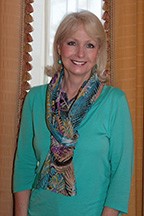 Dale Maahs
Dale is the general manager of Great Stuff Resale Boutiques
located in the Talleyville Center, in North Wilmington. Dale opened Great Stuff Savvy Resale in 2010 and assisted in the opening of its sister shop, Great Stuff Home, a furniture and home accents resale shop in 2013. The resale shops benefit the Delaware Breast Cancer Coalition. Dale has always exhibited her entrepreneurial spirit in every endeavor she has undertaken. Her multi-faceted work experience and leadership skills, from being a business owner, retail manager and real estate relocation director, have all helped her hone her skills in building her business foundation for her next opportunity. "Working with the Delaware Breast Cancer Coalition and overseeing the operations of the Great Stuff Resale Shops have been an extremely rewarding experience in many ways," she said. The real eye-opener for Dale has been the awareness of how truly important the shops have become to our local community. Dale states, "when we first opened Great Stuff  Savvy Resale in 2010, it was an out-of-the-box idea to help generate an additional revenue stream for DBCC. It offered our community wonderful donated items to purchase at the best possible prices; but the shops have become more than just another retail outlet. The shops have grown into a community resource for persons who are affected by this insidious disease. Staffed by over 50 volunteers, many of whom are breast cancer survivors themselves, and others who just want to give back to the community, these ladies are inspiring and awesome! "Working side-by-side with them on a daily basis gives you a whole new perspective on life and a wonderful support system when you need it the most. Whether you shop at Savvy or Home, you will find great stuff, but you will also experience a staff of dedicated, fun loving and inspiring people!"
When Dale wants to "escape" from her busy life, she enjoys traveling, gardening and boating on the Chesapeake River. Dale resides in Wilmington, Delaware.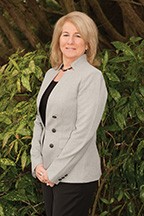 Arlene Zizza
Arlene Zizza is a passionate entrepreneur and a recognized, woman-owned, business leader with a knack for building companies that are outside the norm. Growing up with four brothers who taught her the ways of auto repair, Arlene started from an early age to push traditional boundaries and prove herself time and again.
She started her career in the automotive industry at Lee's Auto Service in Aston, PA where she became one of the first women in the Commonwealth of Pennsylvania to obtain State Inspection & Emission licenses. The Lee family believed in Arlene's abilities and fostered an environment where she could truly thrive in an all-male work environment. She gained so much support during her time at Lee's Automotive that it drove her to want to give back to others who had a desire to follow in her footsteps. She created and delivered, a hands-on auto maintenance and repair curriculum which she taught to young women throughout the Delaware Valley and the Main Line of Pennsylvania. She continues to mentor other young women business owners today in various forums.
After starting her family and wanting to ensure that she and her husband Mike were building a solid future for their children, they started Zizza Highway Services in Glen Mills, PA. Zizza Highway Services provides commercial and residential landscaping services as well as highway and railroad, tree and brush services for large government funded projects.
Always the business-minded and energetic owner, Arlene along with Mike, also created and operated two additional businesses. They owned a retail business called "The Yard Sale Shop" which at its height had three locations. The Yard Sale Shop was a home, garden and furniture retailer. Additionally, they launched and operated a busy home and estate clean-out business.
Outside of the office and in addition to her professional endeavors, Arlene manages to find time for several pastimes including: playing on a women's ice hockey team, cycling, hiking and spending time with her young grandson and daughter Francis.
[email protected]      610-459-2022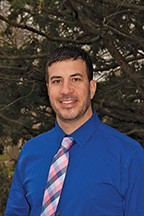 Larry Zeccola
Delpa Builders is a family-owned and operated business that specializes in home renovations, remodeling and new construction.
The Zeccola family has been building homes for generations. I grew up on Delpa Drive, which happened to be in the first neighborhood of homes that my grandfather built, and that is where the name of our company originated from.
Delpa Builders is a name you can trust. We offer custom, quality craftsmanship at a fair price. All of our employees have been handpicked for their experience, competence and courtesy. We are fully committed to providing quality without compromise on every job, big or small. If you're looking to do any home renovations, including, but not limited too; bathroom remodeling, kitchen renovations, a new addition or deck, or building the home of your dreams, give us a call, and find out for yourself why our customers keep coming back for all their home renovation needs.
Delpa Builders, LLC  (302)731-7302  Facebook.com/delpabuilders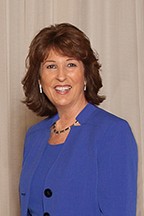 Pamela J. Mayse, Executive Vice President, DSBC
Pamela Mayse was born in St. Johns, Michigan, but has lived in Elkton, Maryland for over 20 years with her husband Greg of 33 years, son Justin (29), daughter-in-law Kristalyn, and grand-daughter and apple of her eye, Paiten Olivia (almost 4). After finishing her degree in fashion merchandising and modeling and being in retail management for 18 years, she decided to start planning events locally for Associated Builders and Contractors in 1993 while starting up her entrepreneurial business, "Weddings by Pamela." She moved to the Three Little Bakers Country Club for 13 years as their wedding coordinator for two banquet rooms and a dinner theatre, until 2007 when their doors closed. She then became the NCCCC Director of Events and Sponsorship, planning over 100 events a year, including their largest, the Entrepreneurial & Business Women's Expo. Due to budget cuts Pamela was let go on January 29th unexpectedly and so the door opened to a wonderful opportunity with President Bob Older and members of the DSBC, (Delaware Small Business Chamber) as their Executive Vice President. Her primary focus will be on helping the chamber grow through membership, sponsorship and retention, but Pamela genuinely LOVES the networking aspect of her job and is constantly telling people, "Face-to-face networking is the BEST way to sell your company and yourself." Join the DSBC today as they have networking and educational events morning, noon and night and can help you make connections to help your business grow!" Contact her at [email protected].
In her spare time, Pamela loves to go to musicals in NYC, Candlelight Dinner Theater, Milburn Stone Theatre and Delaware Theatre Company. She dabbles in photography and inspirational poetry (possibly writing a book one day), shops on main streets in North East, Maryland and Newark, Delaware, and enjoys going to the movies with her husband Greg! Now that she is a grandmother ("GaGa"), Paiten takes up the rest of her time with play dates and overnights and shopping trips. In closing, she concludes with a HUG, "her personal and work lives are now aMAYSEing, and she is truly blessed!"
Thank You . . .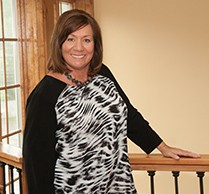 To Our Photographer
I would like to thank Debra Zeccola of Debra Zeccola Photography of Newark, DE for being our photographer for our photo shoots in New Castle, Chester, and Delaware County PA. Debra has over 25 years of experience as a licensed professional photographer. Debra provides her clients with outstanding photography services for weddings and events, family and individual portraits, baby photos and so much more. Debra was an absolute joy to work with, and I couldn't have asked for a more professional and prompt photographer than Debra. For more information about Debra go to her website: debrazeccolaphotography.com, or call her at 302-239-7193.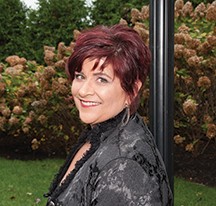 To Our Stylist
I would also like to thank Lori Czarnota, Owner of Fusion Salon, and her wonderful team of stylist and makeup artists for providing hair and makeup for our shoot. As always it was a pleasure working with Fusion. Fusion Salon is located at 3444 Naamans Rd., Wilmington, DE 19803. To book an appointment or to just find out more about Fusion's call 302-479-9444, or visit them at fusionsalonde.com.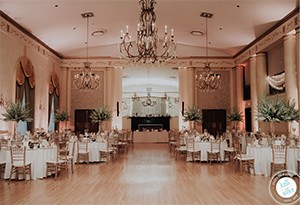 To Our Location
We would like to thank DuPont Country Club for allowing us to host our second quarter photoshoot at their beautiful location. They are located at 1001 Rockland Rd, Wilmington, DE. If you are thinking of hosting an event this is definitely a venue to check out. To book an event call 302-654-4435 or visit their website at www.dupontcountryclub.com.