Pain-Free & Back To Optimal Health
|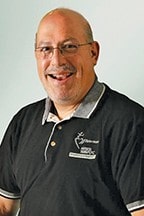 By Dr. David A. Wilderman, PT, DPT, MS, Founder,
Wilderman Physical Therapy
It is evident that this country is in the grips of a deadly opioid epidemic. 
In the past when you thought of addiction, you thought of someone who started taking drugs to get high. But that is not the case today. The opioid addiction is being fueled by prescription pain killers with many of whom become addicted with no intention of getting high or becoming an addict. 
The opioid crisis in the U.S. dates to the mid-1990s when the health care system tried an approach to pain management that focused on pain pills that would mask the pain and leave the actual cause of the pain untreated. This strategy caused a dramatic increase in opioid prescribing, leading to widespread opioid misuse and addiction. Making opioids the center of pain management does little more than mask an individual's physical problems, slows recovery, and at worst can prove to be dangerous and even deadly. 
We have developed a society that thrives on quick fix solutions. According to the CDC (Centers for Disease Control), approximately 9 out of 10 Americans who are at least 60 years old say they have taken at least 1 prescription drug within the past month. That is scary and downright dangerous!! I am passionate about helping people who are in pain not only get out of pain WITHOUT the use of pain killers, painful injections, or unnecessary surgeries, but back to optimum health. 
The key to avoiding dependency or addiction to opioids is to become more informed about your options and choices. 
Physical therapists are licensed clinical professionals who are experts in human movement—I am a movement specialist! I have dedicated my career to finding alternative solutions that eliminate the need for pain killers and restore mobility and health. I combine my clinical expertise along with the most recent, up-to-date medical research to assess and treat people of all ages and abilities. My focus is to maximize their capacity for movement. What does that mean? The more mobility you have, the higher quality of life you will experience AND you will reduce the chances of future pain and injury. 
Communication is essential with all of my patients' providers. We are team focusing on you! I work very closely with other health care professionals, including physicians, physician assistants, nurse practitioners, dentists, nutritionists, dietitians, chiropractors, personal trainers, massage therapists, behavioral health specialists, to name just a few. 
Clients who want to avoid pain killers often ask me the main risk factors for those who suffer with pain and they are: 
Disease history 
Sedentary lifestyle 
Negative Beliefs 
Emotional and psychological factors 
One of the most important roles I have is to accurately diagnose the true source of the pain. Misdiagnosis leads to prolonged pain and injury. Then it is about creating an individual treatment program. One of the core values of my practice is that you are never passed on to another therapist. I remain with my patients from beginning to end. 
I focus on holistic and cutting-edge techniques with all of my patients. Some of the treatment techniques include: 
Manual therapy – Involves hands-on manipulation or mobilization of joints and soft tissue to reduce pain and inflammation, thereby improving mobility. 
Exercise – Research has shown that people who exercise regularly experience less pain. 
Stress management–Techniques such as relaxation, mindfulness, and visualization can help individuals reduce pain and improve function. This would also include addressing sleep disturbances, known to contribute to chronic pain. 
Pain education – Those individuals who don't understand the process and contributing factors that cause their pain may be more apt to seek opioids for that pain. To me, education is one of my most important roles. 
The bottom line is that the opioid epidemic is a complex problem that will only be solved by a joint effort from health care professionals. Individuals with chronic pain must be provided with ways that not only manage pain but also address the cause of pain. 
My hope is that the health care system will look beyond opioids for alternative options such as physical therapy in order to address the underlying source(s) of the pain and not just treat the symptoms. It is only then that we can better serve those who are in pain and fight back against the opioid epidemic.  
Until next issue, to your wellness and health!