Health Solutions
|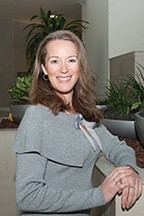 By Dr. Tobi Sheiker
Do you want to feel your best? Do you want to take better care of yourself? Do you need to be more present for your children? Do you want more balance in your life? Do you want to sleep restfully, poop better, feel calmer, or have less tension? I'm thinking you said yes to at least one of those questions. We all do too much, too long, too hard, and too fast. Usually every day. We all feel weighed down by the stresses of life. We don't allow enough time to rest, or prepare a healthy meal, or move our bodies, or care for ourselves spiritually and emotionally.  
Although having chiropractic care in your life doesn't necessarily provide you with direct solutions to any of the above, it can provide you with tools to discover and create solutions for you and your family. Many chiropractors tend to offer holistic care and they can suggest alternatives that patients may not have heard of or know enough about to put into reality in their own lives.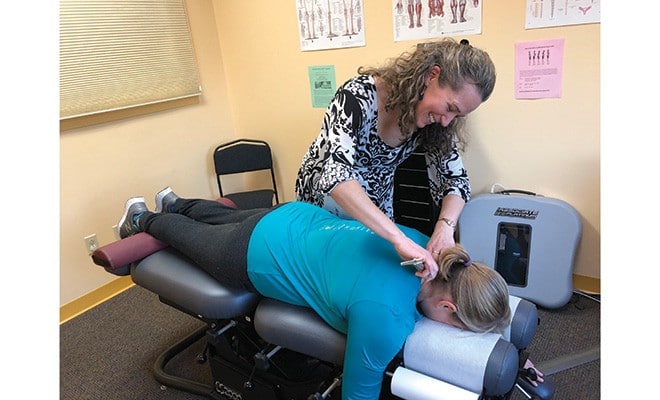 Here at Hockessin Chiropractic Centre, our team works with you to tailor treatment that works for you. There are a variety of chiropractic techniques within our field. Not every chiropractic technique works for everyone. Training and experience allow us to personalize treatment for each patient. If you have tried chiropractic in the past and "it didn't work," examine your experience. Did the doctor give you personal attention? Did you follow the care plan set up? Healing is a process. You don't lose 10 pounds by going to the gym one time. Were the methods unfamiliar or you did you feel they didn't work? Don't give up on chiropractic as a whole. If you have a bad pizza, you don't stop eating it, you just find a new pizza place. We are blessed that in our office, we have two female chiropractors offering a variety of specialties that are different but complementary. In addition, we offer acupuncture and functional medicine (healing through natural means which is especially good for hormonal and digestive issues).  
Chiropractic and whole health care can help you discover if you are nutritionally deficient and take the time to detect problems with eating. We gently advise changes in diet, and offer supplements that can supply missing nutrients, relax tight muscles, heal the gut, and lower inflammation. Our office carries a large selection of best quality products that the doctors have spent time researching for you. If food sensitivities are suspected, we can take time to detect these with a food sensitivity test. Our amazing in-house lifestyle coach can advise proper eating habits so you can enjoy stress relief through mindfulness and meditation, personal training, or Tai Chi. Classes are offered monthly on smoothie prep, posture, Emotional Freedom Technique (tapping), Healing from the Core, and Functional Fitness.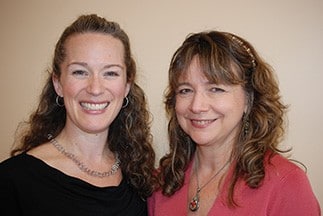 For further physical and mental relief, four experienced massage therapists offer a full complement of body work. You may need craniosacral therapy, reiki, visceral manipulation, acupressure, myofascial release, manual lymphatic drainage, or color therapy. If you are looking for true health care in a one stop shop, then you can find it at Hockessin Chiropractic Centre.  
Testimonial
"I discovered Chiropractic Torque Release Treatments offered by Dr. Tobi Sheiker. After two weeks of treatments, I experienced a dramatic reduction in lower back pain and reduction in incontinence. Within one month the pain level continued to decrease in my back and the incontinence continued to improve. Within two months my Crohn's Disease diarrhea went from five movements per day to one. In that same time period, my lower back pain during the day went from a 9 to a 1 and from a 9 to a 2-3 at night. The unexpected benefit of incontinence went from 4 pads per day to one small shield per day. That alone was worth the treatments!" ~ J.K
Dr. Tobi Sheiker is a Delaware native, and has recently returned home after living in New Hampshire for 14 years. Dr. Tobi decided to go to chiropractic school after she was involved in a terrible car accident at the age of 21, and loved the holistic approach (and improved health) that she was introduced to at her new chiropractor's office. She graduated from Life University in Atlanta, in 2000, and returned home to Delaware. She was introduced to the Torque Release Technique (torquerelease.com) soon after by her first chiropractor, and then moved to New Hampshire in 2003. She opened Balance Chiropractic, PLLC in 2008, and had almost 10 wonderful years caring for hundreds of people in search of better health. She is happy to be raising her 5-year-old twin boys, and 6-year old daughter where she grew up, and surrounded by family.  
Hockessin Chiropractic Centre 302-239-8550
724 Yorklyn Road, Suite 150, Hockessin, DE 19707
Check Out Our New Improved Website
www.HockessinChiro.com