Lashes For The Holiday Season!
|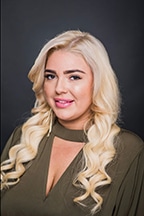 By Kristina Alibrando
Are you tired of fussing with false lashes or clumpy mascara? Do you want to wake up effortlessly beautiful? Everyone can benefit from the no fuss, smudge proof and low-maintenance Eyelash Extension treatment everyone is talking about, and what better time to try something new than for your upcoming holiday parties with family and friends?
The purpose of Eyelash Extensions is to enhance the length, curl and thickness of natural eyelashes. Our Artists are trained to create a custom look for each individual client. The length, style and volume will vary depending on your specific eye shape and desired look. The amazing thing about this procedure is that your look can be as natural or dramatic as you want!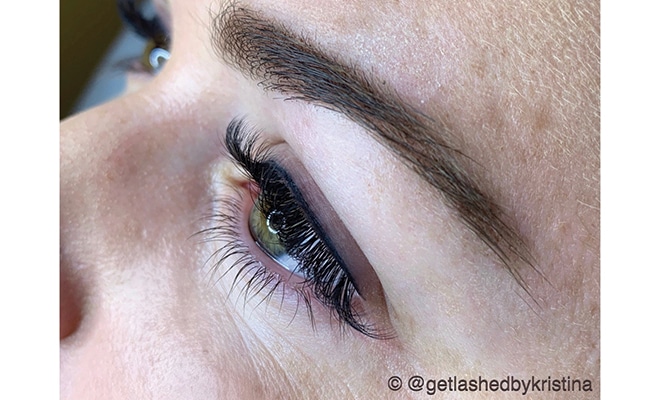 Feeling adventurous? Now is the perfect time to spice up your style this holiday season with a pop of color. There are multiple colors of Eyelash Extensions that you can choose from. Eyelash Extensions are such a fun way to enjoy this exciting time of the year. They can be a natural or dramatic enhancement to complete your holiday look and be ready in no time! Colorful eyelash extensions can be placed behind the darker ones to offer a glimmer of color in the light.
Your initial set can take anywhere from 90-120 minutes depending on if you start with a partial or full set. As your natural lash grows, the Eyelash Extension grows with it, resulting in natural shedding. Refill appointments are typically every 3-4 weeks depending on your lifestyle and natural lashes. Whether you decide to keep up with your Eyelash Extensions or only get them for the holiday season or a special event, our team Kristina, Emily or Melanie will make you look and feel beautiful.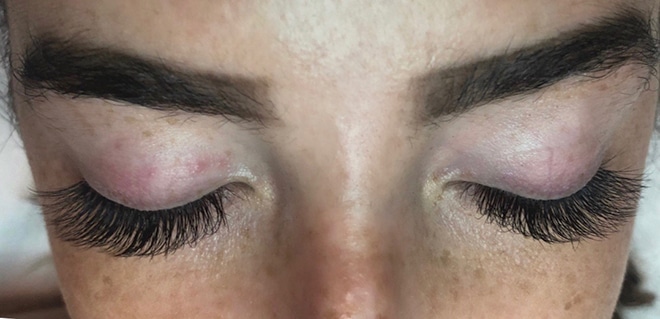 Text or call our studio at 610.883.0636 or check out our website www.permanentu.com
Bio
Kristina Alibrando is a licensed cosmetologist specializing in Permanent Cosmetics and Russian Volume Eyelash Extensions. Kristina is one of the youngest members of The Society of Permanent Cosmetic Professionals and is an Associate member of The American Academy of Micro-pigmentation. Kristina has been performing Eyelash Extensions for 8 years and specializes in Volume Eyelash Extensions, an advanced certification she acquired from one of the industry's most reputable trainers in New York City. With this certification, Kristina is skilled at customizing a client's individual eyelashes by volume, curl, and length. Kristina regularly works on clients from across the east coast and encourages you to schedule your holiday Eyelash Extension appointment now!
Testimonials
"Love the services I get; this group is so professional and are true artists. I recommend them highly." ~ Sara T.
 "My experience was wonderful, starting with my thorough consultation. I never felt rushed and always felt like my needs were addressed. Kristina is a true artist." ~ Bev
"A hidden secret that I no longer can keep quiet! These girls do not disappoint!!"  ~ Anne T.