The HydraFacial Phenomenon: Why Everyone Is Obsessed With This In-Spa Treatment
|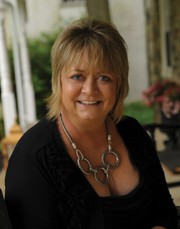 By Joanne Graves, Owner of Sanctuary Spa
Somewhere in the world, a HydraFacial is performed every 15 seconds. Don't even try to do the math: This essentially amounts to 2 million treatments given globally last year alone. That's more than the total number of Botox injections administered in the U.S. in 2017.
This is a facial, people.
A FACIAL.
For the few remaining humans still unfamiliar with the HydraFacial, here's the deal: It's a "medical-grade hydra dermabrasion device that carries out a patented three-part regimen — cleansing, exfoliating, and then infusing skin with intensive serums," explains Sameer Bashey, a clinical instructor in dermatology at the University of Southern California in Los Angeles.
Back up: Hydra dermabrasion? Yep. Rather than blasting the skin with grit, à la traditional Dermabrasion, this gentler approach vacuums out pores while simultaneously pushing in potent actives, which moisturize, brighten, plump, and protect. The machine's hand piece holds patented spiralizer treatment tips equipped with "vortex technology" — the whirling force that both giveth and taketh away. Beyond the standard three steps, there are targeted add-ons, or boosters, which take aim at unique skin concerns, like brown spots or nagging lines.
Here, leading dermatologists weigh in on precisely what makes this facial such a phenomenon.
It appeals to nearly all concerns
"This is nice for teenagers with acne; adults with pimples, wrinkles, and hyperpigmentation; and for older patients with sun damage and even flaky pre-cancerous spots (as part of more serious treatments)," says Ellen Marmur, an associate clinical professor in both the department of dermatology and the department of genetics and genomic research at the Icahn School of Medicine at Mount Sinai in New York City.
The experience and results are super-consistent
Whether you get Hydrated at a swanky Park Avenue plastic surgeon's office or a suburban strip-mall spa, you're guaranteed "a high-tech facial that delivers consistent results, because it's not as technician-dependent [as other kinds of facials] so you can count on it time and time again," says Shereene Idriss.
Instant gratification in 30 minutes with zero downtime
"HydraFacial hits the sweet spot — it's more than a basic spa facial, but less than a laser treatment," says Marmur. Making it a rare unicorn among no-downtime offerings, its payoff is immediately apparent: "We can quickly improve texture and tone, and even help conditions like acne, without any residual irritation or peeling," Akhavan adds. Even better, everyone we interviewed gushed about the tool's unparalleled radiance-imparting properties, which is what make it "so highly requested before red-carpet events and weddings — it really delivers that extra glow," says Idriss.
It's infinitely customizable 
The aforementioned boosters, which come at an extra cost, are just one way technicians can tailor this treatment "to really focus on the person's priorities," says Marmur.
article excerpted from JOLENE [email protected]

Be the first to get an exclusive first look at HydraFacial's World Tour coming to Sanctuary Spa!
Thursday September 27th from 5-7p.m.
Help us celebrate your favorite skin treatment! 
Your $25 ticket gets you access to event-only pricing, a complimentary eye or lip Perk, a raffle entry, and refreshments.
BRING A FRIEND, GET A BOOST!
Bring a plus-one and receive a free booster upgrade to your next treatment!
Space is limited, reserve your spot today on Facebook at the following link
www.facebook.com/events/428900700905485/
Contact us at www.mysanctuaryspasalon.com or call us at 302-475-1469 for a personalized consultation!