Just A Pretty Smile – Or Better For Your Health?
|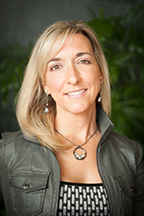 By Laura Dougherty, D.D.S.
Have you been looking in the mirror, wishing you had a straighter brighter smile? Do you continually dread taking pictures because your teeth have shifted or changed in the last ten years? Getting the smile you have always wanted is easier than ever due to the continual advancements of dentistry.
One option you may have to straighten your teeth is with clear braces. InvisalignTM, or clear aligners have become a great alternative to traditional braces for achieving that picture ready smile. However, cosmetic reasons are not the only reason to consider InvisalignTM treatment, and determining if you are a good candidate for this type of treatment is easier than ever!
Properly positioned teeth can minimize cavities and periodontal problems
Crowding of your front teeth can pose a challenge when brushing and flossing. Overtime, not being able to properly clean in these areas can cause cavities and bone loss around these teeth. Restoring proper alignment not only makes home care easier and prevents food impaction between teeth; it also makes routine hygiene appointment easier as well.  
Improving your bite can minimize jaw pain 
Our teeth can and will shift as we age, causing what is known as malocclusion. This can cause changes with our bite that can have a direct impact on the jaw. Tempormandibular joint disorder is a common chronic problem that affects millions of Americans. By properly restoring our bite, it can reduce the strain and inflammation that is put on our jaw, easing the clicking, popping or crunching that can occur when chewing or yawning.   
Improving your bite can minimize recession and wear, reducing tooth sensitivity
 Our teeth were made to work together, however as we age, our bite can change; some teeth take on the "brunt" of the work. The shift in forces on these teeth can cause receding gums and teeth to break or wear down. Tooth sensitivity is a common problem when this occurs. Unfortunately, a majority of the time this problem is simply masked with fillings and special toothpaste as opposed to fixing the underlying cause.  

Boosts self-esteem
 Misaligned or crooked teeth can and does cause us to be self-conscious of our smile. However, when we feel good about our smile, we feel good about ourselves. A healthy smile not only brightens up our outlook on life, but that smile is contagious and can brighten up the days of others. 
Overall health 
Having proper occlusion and minimal jaw problems allows us to chew our food better, leading to proper digestion. As stated above, a better bite can also cause less cavities and a reduced risk of periodontal disease, which is directly linked to other systemic conditions, such as heart disease and diabetes.  
 Do you want to know if you are a candidate? That is easier than ever! Find an invisalignTM provider with an Itero scanner near you. A scanner is a device that takes continual pictures of your teeth and puts it together in one image. The great thing is that this takes the place of traditional impressions, which can be a big hurdle for a lot of patients. More pictures are taken and sent to InvisalignTM where an individual treatment plan is developed for you. This way, prior to moving forward, you know exactly what it entails and can be fully informed of what your options are prior to any decisions. Don't shy away from those "selfies" any longer, call today to get started 302-475-3270 or visit DoughertyDentalSolutions.com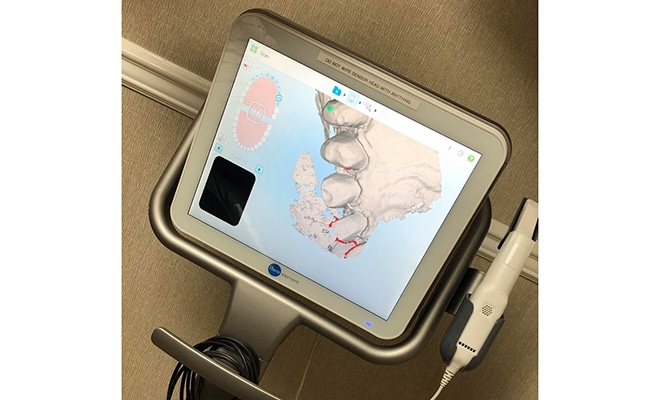 Bio
Born and raised in Delaware's Sussex County, "Dr. D" earned a Bachelor of Arts degree in Biology from the University of Delaware in 2001 before going on to study dentistry at the University of Maryland's Baltimore College of Dental Surgery, achieving her Doctorate of Dental Surgery degree in 2006. After completing her General Practice Residency with the Christiana Care Dental Residency Program, she went into private practice for 11 years prior to opening Dougherty Dental Solutions in 2018. Dr. Dougherty has been named Top Dentist for 4 years in a row, taking pride in restoring and maintain her patients' smiles.