It's Always Bra Season At BARE ESSENTIALS!
|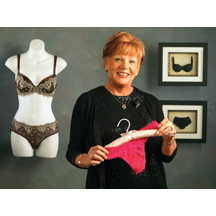 By Debbie Esslinger, Owner
There's a slight chill in the air, which always signals the beginning of the fall and winter season.  We have been busy in the shop filling the sales racks with plenty of beautiful bras, panties, shapers and swimwear.  With 75% off regular price, it's time to take advantage of some great bargains and treat yourself to a bra evaluation by one of our experienced fitters.
We recommend that you be re-measured and evaluated once a year since our bodies can change drastically from one season to another.  As I am sure you know, how you looked and felt 12 months ago may not hold true today.  Our bodies never stop changing no matter what age we are.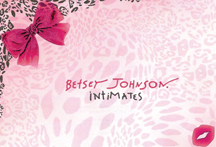 Bare Essentials is a modern bra boutique that caters to your intimate apparel needs and offers knowledgeable and understanding fit consultants.  They will address your concerns and answer your questions. Whether you are a high school girl, a young professional, a mature executive, a stay at home mom or happily retired; we are all in need of a good fitting bra that is comfortable and provides us with the look that suits our personality and body type.  We typically assist our customers with trying on the bras and demonstrating how a bra should be worn.  However, if you prefer more privacy, we will evaluate the fit of the bra once you have it on.  The average time for a bra fitting is normally 30 minutes.  Bra fittings are complimentary and never require an appointment.
This fall, we are introducing a younger line of bras with a bit more color and flair.  Both the Betsey Johnson and B'tempted lines offer adorable   bras, bikinis and thongs.  Perfect for now, perfect for the holidays. Special occasions are no problem for our fit consultants as we offer a large selection of strapless and convertible bras in many sizes and styles.
Try us on for size and see how much better you will look and feel.  Visit our website at MYBARESHOP.COM for more information about the shop and monthly specials.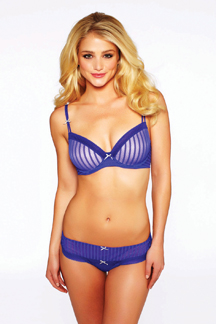 Bare Essentials
Bra Boutique
4009 Concord Pike
Wilmington, De 19803
302-477-4888
www.mybareshop.com
Fittings:
Mon-Sat 10-6, Wed 10-8
Visit my new website at www.mybareshop.com