Instilling Healthy Habits At A Young Age
|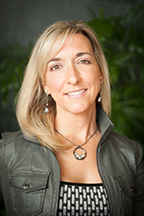 "I don't want to brush my teeth!"
"I don't like the toothpaste!"
"Oww, mom you hurt me!"
By Laura Dougherty, D.D.S.
How many of us moms hear these comments from our kids on a daily basis when it comes to brushing their teeth. As a busy mom myself, I completely understand and can sympathize with the "struggle." There are days when even I ask myself, is this battle worth it? Maybe I can just brush his teeth tomorrow. They are just baby teeth anyway, right?  
When do I take my child to the dentist? Why is it important to keep those baby teeth clean you ask? 
As a mom who tries to pick her battles, why do I pick this one? Well, my thought process is this . . . good habits start young.  
I get asked quite often, when should I start brushing my baby's teeth and when should I start taking them for regular dental check-ups? According to the American Dental Association, parents should start taking their children to the dentist around one year of age which is around the same time they are getting their first tooth. 
Why so early you ask? Again, it's not just about making sure we catch decay early. It's so we as dental professionals can educate parents early on proper diet and care of their child's teeth before they get a cavity. It's about creating good habits within the whole family!  
We all know going to the dentist can be a little scary at any age, but the earlier children visit the dentist, the more comfortable they feel and the more fun they have! Yes, I said fun! Kids don't have to be fearful of getting their teeth cleaned if they are already in the habit of doing it at a young age. When they come in every six months, we can also help to reinforce those healthy habits at home, so maybe, just maybe, that battle at home isn't as often.  
Getting into good habits now will make it that much easier when the permanent teeth start to erupt, which is around 6 years of age. Baby teeth are the blueprint for the permanent teeth; they guide them into the correct position, so it's important to keep them until they naturally fall out as the child grows. So, mom and dad, when you ask yourself if the toothbrush battle is worth it, it is! But don't worry, your dentist is on your side to help you teach your kids these healthy habits. For more information call 302-475-3270 or visit DoughertyDentalSolutions.com.
Bio
Born and raised in Delaware's Sussex County, "Dr. D" earned a Bachelor of Arts degree in Biology from the University of Delaware in 2001 before going on to study dentistry at the University of Maryland's Baltimore College of Dental Surgery, achieving her Doctorate of Dental Surgery degree in 2006. After completing her General Practice Residency with the Christiana Care Dental Residency Program, she went into private practice for 11 years prior to opening Dougherty Dental Solutions in 2018. Dr. Dougherty has been named Top Dentist for three years in a row, taking pride in restoring and maintaining her patients' smiles. 
Testimonials
"I'm a new patient and have experienced excellent treatment from all of the staff! Dr. Dougherty is great and professional. Pam Smith is a rock star!!!! If you are looking for a dentist, this is the place to go!!!"  ~ C.K., Urgent Care
"Excellent, gentle care in a comfortable, caring environment. I get compliments on my smile every day! Thank you Dougherty Dental Solutions!"   ~ B. Miller
"I finally found a dentist that I didn't have to rip the arms of the chair off. Dr. Dougherty and her staff are fantastic. I totally recommend Dr. Dougherty; she tells me each step that is taking place. I now have a dentist that I will keep. Please give this dentist and staff a try, you will never regret it."  ~  D. Reed