Hearing It First
|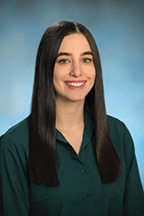 By Alexa R. Lynch, Au.D.
Almost everyone will experience hearing loss or difficulty hearing at some point during their lifetime. According to the National Institutes of Health, hearing trouble affects 37.5 million American adults. But despite how common hearing loss has become, it can still be difficult to talk about. Many adults, regardless of their age or health status, are hesitant to acknowledge that their hearing may be suffering.
But for Bob Scittina of Delaware County, being honest about his hearing is the moment when it started to improve. Scittina shares his experience below.
Tell me about your experience with hearing aid use.
I started to consider hearing aids when I found myself having a more difficult time hearing daily conversations. I would be sitting around talking to a small group or to people around a table and I found that I could only hear about half of what they were saying. As a result, it was harder for me to participate in conversations, too, since I didn't know what was being discussed.
Eventually, I went to the audiologist to have my hearing checked and it was confirmed that hearing aids would help me very much. Once I saw the results of my hearing test, I knew that it was time for me to try hearing aids. 
What is your favorite part about your hearing aids?
My favorite part is not missing out on conversations. Before, I would sit at a table with different people or even go out to dinner and I wouldn't know what they were saying. I'd just nod, acting like I knew what they were saying. I think other people knew that I was having trouble hearing because someone would say something funny and I wouldn't laugh! Now, I'm not missing out on conversations with people. My hearing aids have been very helpful.      
Were you ever nervous/apprehensive about getting hearing aids? What were your concerns?
I was apprehensive, yes. As I learned, many people with hearing aids are reluctant to go through with getting the devices. 
Personally, I started to question my decision, asking myself if I really wanted to wear hearing aids or whether or not they would actually help me. My main concern was that others would see I had hearing aids and think that I had some sort of weakness. But once I started wearing them, I was amazed at how many people told me they also wore hearing aids. Now I just wear them and I don't think anything of it.
Do you feel that Riddle Audiology provided you with enough information to make an informed decision for your specific hearing needs?
Yes, absolutely. I visited another hearing aid center first, but ultimately made the decision to go to Riddle Hospital because of the staff and schedule. The first time I met my audiologist, she spent a lot of time with me and reassured me that—if I had any questions or problems—I could call or email at any time. 
The entire team at the Audiology & Hearing Aid Center was wonderful, but Dr. Alexa Lynch, in particular, was very helpful. She was committed to making adjustments to my hearing aid devices so that they worked in every environment and met all of my needs. I felt very comfortable coming to Dr. Lynch any time I was having questions or difficulty.
I also found that the Audiology & Hearing Aid Center worked best with my schedule. Some days, I would call to schedule a follow-up appointment and there would be appointments available that day. At other centers, I would try to schedule an appointment and be told that the first available appointment was a week or more away. There was a level of customer service at Riddle Hospital that I did not find anywhere else.
How would you rate your satisfaction with Riddle Audiology?
The Riddle Hospital Audiology & Hearing Aid Center team really held my hand throughout the entire process and made me very comfortable. To me, it was well worth it to go to Riddle.
For more information visit our website www.mainlinehealth.org/riddleaudiology or call 
484-227-3200.
Jessica M. Bell, Au.D.   Doctor of Audiology/Director
Alexa R. Lynch, Au.D   Doctor of Audiology
Denise E. Stewart, M.S.   Clinical Audiologist
Lisa C. Mackenzie, M.S.   Clinical Audiologist
RIDDLE HOSPITAL
Audiology & Hearing Aid Center
1118 West Baltimore Pike  Suite 207
Media, PA 19063
(484) 227-3200 
mainlinehealth.org/RiddleAudiology