In-Person & Virtual Cooking Classes: Join Us!
|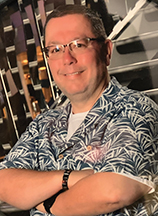 By Rick Carter
For over 10 years, Humanity's Kitchen Cooking School, a nonprofit 501(c)(3) organization, has been offering in-person and virtual cooking classes throughout the State of Delaware. 
Humanity's Kitchen has specialized in offering an afterschool program and summer camp for high school students with disabilities in its early years. 
Now, we offer cooking classes for people of all ages and abilities. Classes are facilitated by our chefs and create a secure and supportive environment for every child to learn, have fun, and be themselves. Humanity's Kitchen classes emphasize exploring new foods, practicing motor skills, building culinary and social skills, and self-esteem. We structure and pace classes to be accessible to all ages, skill levels, and abilities. All aspiring and beginner chefs are welcome!
Our Junior Chefs program is a free training program for high school youth with disabilities to prepare them for career exploration as they transition out of high school. This program offers a yearly afterschool program that is six weeks long and summer camp program that is three weeks long free of charge to qualifying aspiring chefs. Each student receives a chef hat & apron, $100 stipend for successfully completing the program, culinary certificate of completion, food handlers' certificate, and their own chef knife set and cutting board. 
Our second program; The Cooking Club, is open to all youth from the ages of 8 to 16. These classes offer afterschool and summer camp cooking classes. None of the recipes in these classes ever repeat so your youth can attend multiple cooking classes to continue their learning experience. The classes are offered at a nominal fee and include all food for training, chef apron, hat, and certificate of completion. Students also receive their own measuring cup and measuring spoon set to take with them.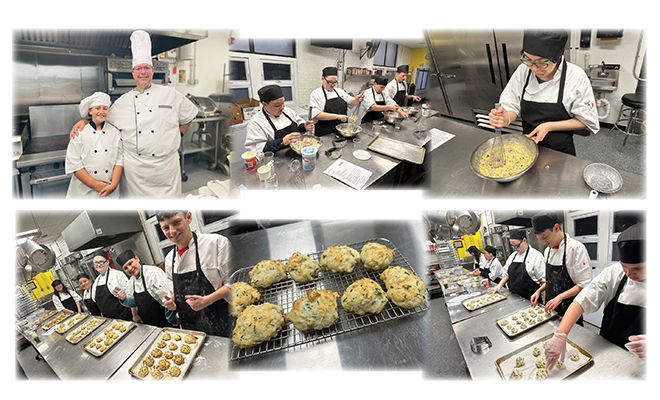 Humanity's Kitchen helps individuals of all abilities strengthen their social and independent living skills through culinary experiences. We use cooking as an opportunity for individuals to increase independence, build relationships, and to practice motor and academic skills, through the Power of Food! 
Youth coming through our cooking classes not only learn how to cook, but they also learn a diverse range of skills such as: critical thinking, teamwork, interpersonal communications, following directions, increased vocabulary, kitchen safety, knife skills, how to read a recipe, measuring, weighing, flavors, cultural food, taking ownership and responsibility, mathematical skills, problem solving, listening and comprehension, time management, confidence and creativity. 
While the wheels of the kitchen turn and the budding chefs are cooking, they are also learning math skills, reading skills, chemistry and science, geography, art, history, health and sanitation, social and fine motor skills. They don't even realize this is all happening at once, but this is the Power of Food!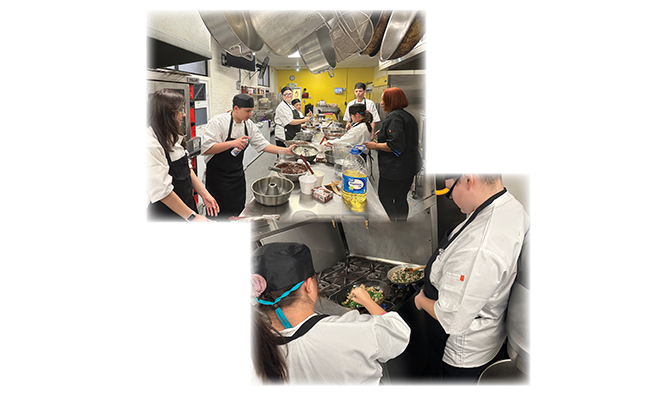 All of our instructors and staff have state and federal background checks, drug testing, ServSafe certification, and a love of teaching! 
Humanitys Kitchen other program The Cooking Club also offers classes to other youth ages, home schooled children, adult classes, couples' classes, parent/child date night classes, corporate team building classes, and virtual culinary classes. 
For more information about Humanity's Kitchen Cooking School, please visit our website at www.humanityskitchen.org 
or The Cooking Club, please visit our website at www.thecookingclubde.com. 
Bio
Rick Carter is the founder of Humanity's Kitchen; a nonprofit 501 (c)(3) cooking school, located in Wilmington, Delaware. Rick has been part of the culinary and hospitality world for over 39 years. Born and raised in Delaware, Rick has been cooking since the age of 5. He began his career at the age of 15 working in a local bakery. After graduating from Delcastle Vo-Tech's Culinary Arts Program, he went on to attend Widener University's School of Hotel & Restaurant Management. After that, he went on to work in various local restaurants, then settled into the hotel industry where he honed his hospitality, business, restaurant, and management skills. During his career path, he owned a catering company and started his own food service management company. The cooking school was a place to share his passions of good food, nutrition and community through teaching students of all ages and backgrounds in a warm, safe and inviting environment. Rick holds a BS degree in Psychology and a master's degree in human services from Wilmington University. 
Testimonial
"Week #1 was a true success!  Nicely done! Sam is really enjoying the Humanity Kitchen experience. He's energized, interested, & feeling proud of accomplishments. Thank you & so looking forward to week #2!" ~ Dave
For more information about Humanity's Kitchen Cooking School, please visit our website at www.humanityskitchen.org