Improving Seniors' Health Through Art
|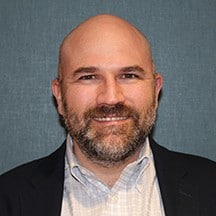 By Charles "Ebbie" Alfree III, Director of Advancement at The Hickman
We know the arts are vital in the development of our youth, but recent studies have shown the importance art programming is having on seniors and the aging brain.
In a Today's Geriatric Medicine article "Aging: What's Art Got to do With It?" Barbara Bagan, PhD, ATR-BC states that research has shown that older adults' creativity and imaginations can flourish later in life, even when suffering from a chronic neurodegenerative disease. This is one of the reasons why most senior living communities have some form of art programming in their monthly activity calendars. The programs typically include visual and performance arts projects; allowing seniors to either work alone on drawings or in a group setting, such as singing in a choir.
The variety of programming affords seniors the chance to see what resonates with them and their physical capabilities. According to behavioral neurologist, Bruce Miller, MD, "while brains inevitably age, creative abilities do not necessarily deteriorate. Actually, the aging brain responds well to art by allowing the brain's two hemispheres to work more in tandem."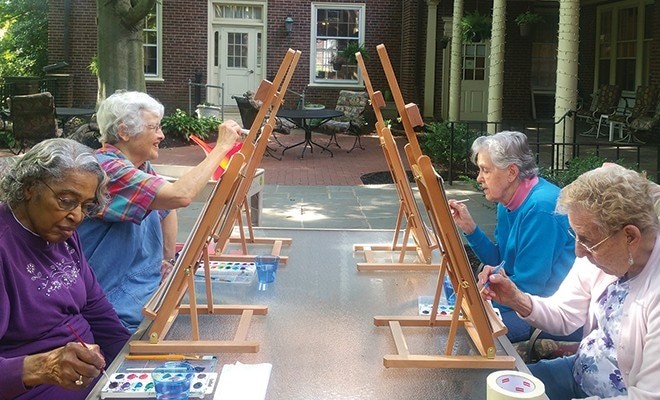 Cultivating the aging, creative brain is crucial, since participating in the arts has shown to help reduce depression and isolation that seniors may feel after losing partners, family members, and friends. Engaging with the arts helps seniors to cope with their thoughts and feelings, providing them a creative outlet to express themselves.
"It's not just the end-product that matters," says Tia Santana, The Hickman's resident artist. "For seniors, it's also the process which can serve as a great stress reliever. I enjoy seeing the smiles of accomplishment and pride on their faces when they have finished a piece that they'll keep or give to a loved one."
The arts also create opportunities for interactions with all ages. Seniors can work on projects with young family members and friends. Also, outings to art events provide an option for older adults to experience an engaging situation with their loved ones.
Understanding that not all people are interested in producing art, senior living communities typically offer opportunities for residents to visit museums and attend live performances, which are also important for cognitive therapy of older adults. Dr. Bagan maintains, "making art or even viewing art causes the brain to continue to reshape, adapt, and restructure, thus expanding the potential to increase brain reserve capacity."
Almost all visual and performing art centers offer senior discounts, allowing older adults to embrace the arts for enjoyment, while also potentially helping to improve cognitive abilities. For those on budgets, many visual art centers offer free admission on certain days of the week and some theaters offer free performances, usually during previews. Art is being created everywhere, so it doesn't require a trip to the big city to appreciate fine art; many local performing groups and galleries offer high quality programming.
Encouraging our older loved ones to explore their creative minds will enhance their quality of life. A person doesn't have to be Frida Kahlo or Clive Barnes to enjoy the arts, they just need to be themselves and ready to enjoy the process!
The Hickman is a non-profit senior living community in West Chester, PA. Guided by Quaker traditions, The Hickman provides individualized care and assistance to older adults who seek a vibrant living environment. For more information, visit: www.TheHickman.org