How Do Workers' Compensation Lawyers Get Paid?
|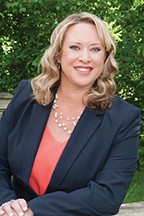 By Heather A. Long, Esquire
Injured workers sometimes feel like they are in over their heads when dealing with mounting doctor bills, trying to get medications filled and enduring the pain of their injuries. This makes them reluctant to reach out to a lawyer for help, for fear that they will incur yet another bill they won't be able to pay. I'm here to put those fears and concerns to rest and let you know that this is one thing you do NOT need to worry about.
Attorneys that represent injured workers typically do so on what is called a "contingency fee." This means that the attorney's fee is earned as a percentage of whatever they are able to get for you in settlement of your claim. This fee can range anywhere from 30% to 40%, depending on the particular attorney. Initial meetings with workers' compensation lawyers are almost always free, and will give you a good sense of what your rights are and will define realistic expectations for how your claim will be handled in the future.  
This initial meeting will allow you to familiarize yourself with the lawyer, their office policies and firm practices. You should also ask whether you can expect to speak to the lawyer personally during your claim, or if you will be speaking with a secretary or paralegal. My office practice is for the attorney to have as much direct contact with the client as possible. My clients are given my direct phone number, email address and a text number they can use to reach me.  
Initial meetings typically take place over at least an hour, and can be scheduled at your convenience. Many offices, including mine, offer evening hours for those clients who must continue to work during the day. Be prepared to discuss your current injury, as well as any past medical history and injuries with the attorney. The worst thing you can do is withhold information from the attorney about your injury, medical history or work history. All of that will be found out by the insurance company, and your lawyer needs to know all of this information in order to best represent you. 
Once you hire a lawyer to represent you for the work injury, you should expect regular contact with that lawyer to discuss upcoming hearings, wage payments, medical treatment plans and any other issues that may arise. The lawyer's job is to handle the logistics of your case so that you can focus on getting better.
Navigating a work injury claim on your own can be difficult and stressful. You should have an advocate by your side that will listen to your concerns, and make time to talk to and meet with you personally. Your attorney should endeavor to reduce your stress and uncertainty, while maximizing your settlement. My consultations are always free, and as stress-free as I can make them. You should expect nothing less from your attorney!  
Heather has been an attorney for over ten years, and is currently practicing Workers' Compensation and Personal Injury Law as a partner at Kimmel, Carter, Roman, Peltz & O'Neill, P.A. with offices in Newark and Wilmington. Heather worked her way through law school as a paralegal in a personal injury firm. After passing the bar exam, she spent several years working as a defense attorney, representing local, regional and national companies. With the knowledge gained about the inner-workings of these companies, she now represents injured workers and personal injury plaintiffs.  
Heather is a graduate of Widener University School of Law, and the University of Nebraska-Lincoln. Prior to attending law school, she was licensed as a paramedic and spent time volunteering for her local ambulance corps. She is also a former mock trial coach for Friends, Salesianum and Newark High School.
Heather is licensed to practice law in Delaware, Pennsylvania and         New Jersey.
For more information, or to schedule a free consultation, please call (302) 565-6132
or email her directly at [email protected]