How CBD Oil Changed One Mom's Life
|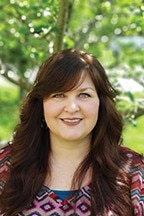 By Tara Surowiec
My journey began in February 2018 when my family member was struggling with some challenges. It was very upsetting not being able to help her.
So began this Mama's mission to find something to support my family member. In my search, I came across CBD but didn't know anything about it. My first question was, what is CBD? I found out that it's just one of over 85 cannabinoids that is identified in the cannabis plant and has a wide scope of benefits with little to no side effects. CBD oil is hemp derived and is not psychoactive. I also learned that we each have an Endocannabinoid System which is a series of receptors throughout our body that bond to cannabinoids (like CBD) to benefit the body. I started looking for a quality oil which included making sure it was organic, non-gmo, and had no artificial ingredients. Later on, I learned about 3rd party independent lab testing which tests for molds, toxicities, heavy metals, etc., which is also very important. I chose a company that met those criteria called Hempworx and bought a bottle.
After taking the oil, I started seeing results  immediately for my challenges. But because everybody is different, it took about 2 weeks for my family member to start seeing results.  Now when she starts feeling anxious, she's able  to stay more in control. This product has  completely changed the quality of our lives!
I had no other choice but to become an Affiliate with HempWorx to share with others so they could find support as well. I regularly hear from my customers who are sleeping more soundly, experiencing less challenges, able to focus, and the list goes on and on.  
There is no better feeling than seeing other's lives changed with the power of CBD oil!
Tara is an independent affiliate and team leader with HempWorx, which provides top quality CBD products worldwide. She is also a Mom to two amazing children. She is passionate about leading others towards natural alternative methods to living a better quality of life. She believes education is key in teaching others to see the true benefits of the hemp plant, along with coaching others on how to successfully work from home in one of the fastest growing markets today.
For more information, contact Tara at 
302-241-3000 or email [email protected]
Customer Testimonials:
 "When I get a feeling of anxiousness or the "butterflies" feeling, CBD is there for support! Amazing Product!"  ~ Anonymous
"I sleep so much more soundly now! Thank you, thank you, thank you Tara. I love this product." ~ Anonymous
"I have been impeded since childhood by a focusing issue. I don't remember ever being able to be as focused, not be impulsive, and not make mountains out of molehills. Wish I had found this years ago!"  ~ Mike
Statements made on this product, website or sales materials have not been evaluated by the Food and Drug Administration. MyDailyChoice and HempWorx products are not intended to diagnose, treat, cure, or prevent any disease. These products are NOT intended to replace medications or eliminate the advice of a competent health care practitioner.
There are no guarantees regarding income from the MyDailyChoice/HempWorx opportunity. The success or failure of each affiliate, like in any other business, depends on each Affiliates skillset and personal effort. Earning levels for Independent Affiliates are examples and should not be construed as typical or average. Income level achievements are dependent upon the individual Affilaite's business skills, personal ambition, time, commitment, activity, and demographic factors.