Headaches – Healing Without Medications
|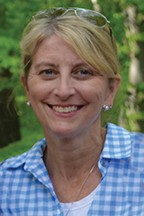 By Joy E. Roberts, D.C. & Doris Chan Leach
Did you know that statistically, 78% of all headaches can be related to biomechanical problems in the upper neck and can be treated with success by a chiropractor?
Tension type headaches account for 78% of all types of headaches and, statistically, this includes the so-called "cervicogenic headaches."
Cervicogenic headache is pain in the head whose source lies somewhere in the cervical spine/neck. It is a relatively common cause of chronic headache that is often misdiagnosed or unrecognized. The International Headache Society (IHS) recently published its second edition of headache classifications. Headaches are divided into Primary and Secondary. Primary headaches account for 94% of all headaches and are made up of Tension/Stress (78%) followed by Migraines (16%). The "Secondary" category of headaches only accounts for 6% total, which are related to an underlying pathology as in the case of patient's having a tumor.
Common characteristics: frequently, a history of indirect neck trauma (whiplash injury) but may occur without trauma, typically one-sided, occasionally the pain may be both sides, the pain is located back, front, and side of the head or eye regions, the pain can last hours to days, the headache usually begins in the neck, and the headache is usually moderate to severe.
In terms of treatment, spinal manipulative techniques are particularly well-suited for the management of headache, especially upper cervical (neck) adjustments. Drugs alone are often ineffective for cervicogenic headache involvement and many patients overuse or become dependent on analgesics.
It is surprising to me as a Doctor of Chiropractic with 24 years of experience, how many patients are unaware that chiropractic care is effective in alleviating headaches. Typically, patients will seek treatment for neck pain, upper back pain, pain between the shoulders and low back pain. After treating in the office with chiropractic adjustments, soft tissue work, massage, stretches and exercises, patients are often surprised that their headaches are being eliminated or drastically reduced. This allows the patient to spend more quality time with their families, decrease the need for medication, reduce missed days from work, and gives them a better quality of life.
Chiropractic care is safe, gentle and effective. Chiropractic adjustments allow for better spinal alignment, increased ranges of motion, decreased pain, decreased muscle spasms, and better posture. If you have any questions about your headaches or migraines, or have noticed any similarities to the criteria above, you owe it to yourself to see how chiropractic care can help you. Please call our office today for a consultation and evaluation!! We are to here to help you live a better life.
Testimonials
"The Staff at reNu Chiropractic have helped me tremendously at getting rid of my migraines! I am able to get back to my regular life with very little tension and infrequent headaches."  ~Mariana C., MD
"Encouraged by my coworkers I sought help from reNu Chiropractic to help me with my severe shoulder and neck pain as well as chronic headaches. My family doctor could not find any medical reason for my pain and suggested that I see a chiropractor. I have been receiving treatment from Dr. Joy Roberts for 6 weeks now and am amazed how much better I feel. Just to be able to turn my neck freely and not have a constant burning sensation running down my neck and back all day at work is a blessing. I get very few headaches now, which is a miracle for someone who had a headache every day for as long as I can remember."  ~Andrea C., Newark, DE
"When I came to reNu Chiropractic, I was suffering from severe tension-related headaches. After treatments for about 1.5 months, I am headache free!"   ~ Sandy P., Newark, DE
Dr. Joy E. Roberts is a chiropractor with reNu Chiropractic in Newark, DE. She graduated from Palmer College of Chiropractic in 1994. Dr. Roberts is married and has three children. She has over 24 years of experience working with patients of all ages utilizing gentle and effective techniques. She has post graduate work in a variety of topics and conditions including: whiplash, sports injuries, cold laser therapy, functional assessment, rehabilitation, extremity adjustments, impulse adjusting, and Foot Leveler's orthotics.
Doris Chan Leach is a chemical engineer by training. She had successful careers in the medical and chemical industries, Becton, Dickinson & Co., and DuPont Company for over 15 years. She changed her career to follow her passion for natural healing. She had provided vision, leadership, operation and marketing for Park Place Chiropractic for 8 years. Doris started reNu Chiropractic Wellness & Injury in 2013 and is currently expanding their services to provide total health and wellness to Delaware communities.