Grieving The Death Of A Spouse
|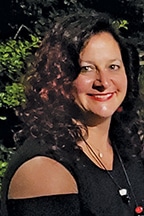 By Kristin Stetler Donovan, Owner, Age Advantage of Newark 
The loss of a spouse is devastating and requires one of the biggest life adjustments you'll ever have to make. Your identity is no longer the same, you need to redefine yourself outside of your spousal relationship. Sometimes it is taken for granted that your daily routine will never change and that person with whom you share your life with, will always be there as your companion and confidant. 
Because your spouse was by your side daily, you may find yourself preoccupied with thoughts and dreams of them. You may look for him or her in a crowd or are certain you just saw your spouse out of the corner of your eye. Sadly, after my father's passing my mother would stare endlessly at the clouds and often would express that she saw him in the shapes of the clouds. Some people keep re-experiencing the circumstances or events around their partner's death, replaying it over and over in their head. I spent countless hours listening to my mother recounting the details of my father's passing. Others find themselves sticking to old routines: setting the table for two, experiencing something and turning to tell their spouse about it, picking up the phone to call him or her. All of this is natural and expected. Loneliness is one of the biggest challenges. It is important not to isolate yourself, as tempting as that may be given the circumstance. It is of the utmost importance to reach out to others for support. Family, friends and many others can provide essential support. In many instances agency caregiving staff provide needed support when family members are not local or not readily available. 
Financial matters are often a challenge immediately after the death of a spouse, at a time when you feel the most overwhelmed and unable to manage them. In addition to regular bills, you may have hospice, funeral costs and more. This is another time that it is crucial to turn to a trusted family member, friend or financial advisor to help you make sound decisions and stay on top of any financial obligations or decisions that need to be made. Unfortunately, due to changes in finance, seniors often find themselves unable to live in the same residence and are forced out of the home they have always known. Others sometimes depend on their spouse for support due to their lack of physical or mental capacity. They cannot maintain their independence without their spousal support. Major decisions should not be made during the initial stages of grief, for 6–12 months, if possible.  
All these factors create an additional source of grief for the remaining spouse aside from the loss of their lifelong partner. An excellent resource may be grief groups and talking to others that have experienced similar loss. Moving to an assisted living community provides a source of socialization where an individual might otherwise remain isolated. Regardless of living situation the most important thing is to continue to engage. Age Advantage has assisted many seniors adjusting to their changed living condition or provided emotional or physical support at the time of a client's spousal passing.
Eventually you will redefine yourself and your life. When a spouse passes away, we are labeled a widow or widower. It is difficult not to let the label define who we are. As time passes, which often seems like an eternity, hopefully the remaining spouse regains energy and begins experiencing hope for the future.
Grief is depleting and exhausting. It is critically important to take care of yourself at a time when it seems impossible to do so. Spousal loss zaps; your energy, your appetite and your emotions. 
As you struggle to cope there are different methods used for coping: reading resources, support groups, support of family, friends or community that have experienced similar loss. Being able to share your story or your feelings is vital to the healing process. Sharing your loss with others who have experienced spousal loss make us feel like there is someone who identifies what we are going through. This is a time when social support is so very important; sharing your feelings, emotions and stories, just being heard. 
If you have lost a spouse or know someone who is struggling with such a loss and is feeling lonely or isolated, know that in addition to other resources that the caregiving staff of Age Advantage are ready and willing to offer a kind compassionate ear and shoulder to lean on.