Fusions Taster's Choice Quinoa Fruit Salad
|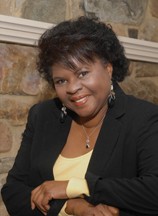 By Dolores Waddell
Makes/Yield 12
~  1 Coarsely chopped plum tomato – not pitted
~  1 c Fresh raspberries
~  1 c Uncooked Quinoa
~  1 c Fresh strawberries; hulled
~  1 1/2 c Hot water
~  1 tb Fusions Taster's Choice Blood Orange Olive Oil (or any of our flavored oils)
~  1/4 c Fresh mint leaves
~  1 ts Orange Peel; Grated
~  1/2 c Fresh orange juice (can use Frozen OJ)
~  1 tb Fusions Taster's Choice Vanilla Balsamic Vinegar
~  1 c Fresh blueberries
~  2 tb Fusions Taster's Choice White Balsamic Vinegar
~  1/4 ts Salt
~  1 Fresh peach; pitted and cut (can use canned)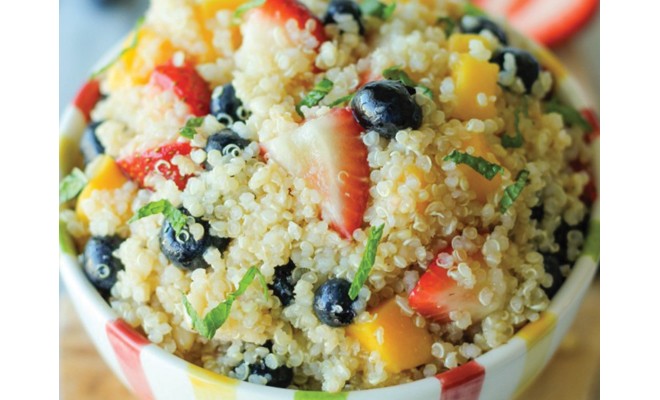 Steps
1.  Combine water and salt in a 2 quart saucepan. Bring to boil over medium-high heat. Stir in Quinoa and follow cooking directions. Place in medium bowl once done cooking, set aside and let stand. Combine orange juice, vinegar, oil and peel in 2 cup measures. Blend well with whisk.
2.  Add half of juice mixture to Quinoa. Mix well. Cover and chill at least 1 hour.
3.  Add remaining juice mixture and remaining ingredients to Quinoa mixture.
4.  Toss gently to combine. Line serving bowl with lettuce, if desired.
5.  Substitute any oil or vinegar with your favorite Fusions Taster's Choice fused/infused flavors.
Serve as a healthy breakfast alternative or for a desert. Nice with the fresh fruits of spring ripening. Add 1tb sugar for additional sweetness, or just add an additional 1tb of Fusions Taster's Choice Vanilla Balsamic at serving for that extra hint of sweetness.
Stop by the store for more wonderful ideas and mention this recipe to receive a 10% discount on an item.