Fusion Salon: Your Perfect Stylist Awaits . . .
|
Fusion Salon opened its doors under the leadership of Lori Zaiss in 2002. Over the last 20 years, the Fusion family has included some amazing hair stylists, makeup artists, skin care specialists, and wedding day magicians, along with our invaluable reception squad and shampoo assistant extraordinaries. We know that our business wouldn't be where it is today without our incredibly talented staff. We would like to introduce you to a few of our members each month, highlight their specialties, and let you know some of their interests when they are not behind the chair!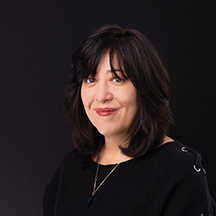 Amy Thomas, Lead Stylist:
Amy has been a stylist for over 30 years and loves to create a natural looking color to
enhance her client's look. As a Devacurl certified stylist, she helps curly haired women embrace their natural curls with  confidence. Outside of work, Amy enjoys being outdoors in nature, whether it be in the woods or at the beach. She also loves reading and has a creative green thumb for her gardens.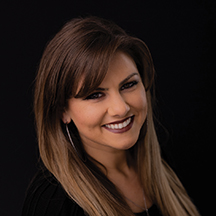 Jennifer Mangesian, Lead Stylist:
Jennifer has been in the industry for 17+ years, and is talented in many services, including
haircuts for men, women, and children, color and highlighting, and waxing. Her work has even been published in "Hair N Motion" by Dominique Magazine! When not at the salon, Jennifer enjoys going to the beach and traveling, cooking, spending time with family, and appreciating all the little things that life has to offer.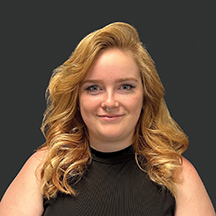 Becky Quinn, Associate Stylist / Makeup Artist:
Since getting her cosmetology license in 2017, Becky has been dedicated to honing her skills, specializing in blonding, fantasy colors, and blowouts. She is also one of our in-house makeup artists, creating soft glam and full glam looks for weddings and proms. When she's not busy at the salon, Becky is spending time with her family and going on fun adventures with her daughter.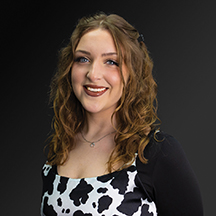 Medeira Becker, Makeup Artist / Esthetician:
Medeira is a talented makeup artist and esthetician for Fusion. From elegant bridal makeup to special effects, Medeira has a passion for all things makeup! As our resident esthetician, she provides specialized facials, dermaplaning, and waxing. When Medeira isn't busy practicing the latest makeup trends, she's painting or hiking with her dog, Azula.
Fusion Salon
Text: 302-784-5713
3444 Naamans Road Wilmington, DE (202 & Naamans)
Call: 302-479-9444