Flat, Skinny, Straight and Shiny Hair
|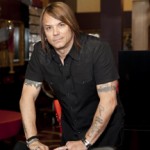 The Truth about Keratin Treatments
By J. Christian of J. Christian Studio in Hockessin, DE
The first word most people think of when they hear Keratin treatment is FORMALDEHYDE. Formaldehyde is DANGEROUS, won't that harm my health?
Many of you battle your hair every day, some of you devote hours and hours, and experience high levels of stress and frustration over taming and beautifying your fluffy, fat, curly, frizzy, dull hair. If you are that person, read this article and reconsider how this treatment could detangle both your nerves and your hair.
Early Technology
Early Keratin formulations were developed without ingredient limitations. Some contained dangerous levels of formaldehyde causing troubling physical symptoms. These products ended up in the media with severe warnings to avoid Keratin treatments at all cost.
Overtime, technology improved and manufacturers have been able to reformulate with better ingredients using less harmful versions of "aldehydes". Every Keratin product contains some form of "aldehyde".  But, ponder this: Morning breath is formaldehyde; an apple sitting on your counter rotting releases formaldehyde, the thing is the levels are not strong enough to be dangerous.
Today, there are several Keratin formulations on the market that are not dangerous when used as directed by the manufacturer. The preferred product in my salon is Artego's New Hair System.
Super Duper Conditioning Treatment On Steroids
Unlike Japanese relaxers, Keratin treatments are not meant to permanently straighten the hair. They are more of a smoothing system, sort of a super duper conditioning treatment on steroids with a side effect of flatter, straighter, skinner hair.
Today's Keratin treatments can be customized to meet the preference of the client. After care products enhance the longevity of the treatment by assisting in styling, and maintaining the shine and softness.
When To Consider A Treatment
Early spring through early fall is best. During these seasons humidity is high leading to frizz and unpredictable curl patterns. Done correctly and well maintained, one Keratin treatment can last from 12-18 weeks.  Aftercare products range in cost from $100-$150 and generally last up to eight weeks of shampooing daily.
Keratin treatments revert to the original state with no line of demarcation.  Your comfort level with managing your hair during and after reversal will determine when you will be ready for your next treatment.
Three Looks, One Treatment
One of the things I love the most about Keratin treatments is the versatility in looks. Generally my clients see three:
Wash and Go:  Wave is relaxed and no frizz.
Wash and Blow Dry: This look depends on whether you use your hand to blow dry or a brush. The brush lends a smoother look but still no frizz.
Wash, Blow Dry and Flat Iron:  This is the look you leave the salon with.  We call it the magazine shot: Hair is flat, skinny, straight, and shiny.
Depending on the product the salon is using and the skill of your stylist, plan on spending about an hour and a half to two hours of at the salon for the treatment only.
One of the benefits of newer Keratin treatments such as Artego's New Hair System is that the client is able to wash their hair within two days, but at that point the process is done. Other treatments require a return to the salon within 2-3 days to rinse product from your hair.
J Christian and his wife Marcy Wilkinson, own and operate J Christian Studio in Hockessin, Delaware. J Christian has over 37 years experience in this industry and is an active international artist and master educator. The Studio is full-service, upscale salon with expertise in hair, nails, makeup, executive and standard male grooming, as well as bridal services. 
What Our Clients Are Saying
"Cutting edge, great upbeat personalities, visionary salon owner."   – Alessandra N.
"I had the pleasure of visiting the salon for the first time today. I am a stylist myself and it has been a very long time that anyone has colored and highlighted my hair and I actually, honestly loved it!!!!!! I have sexy hair again!!!! Not only that the salon is so beautiful!!! The staff is very friendly and hospitable!!! I am someone who loves to be surrounded by beauty so the experience there felt like I was home… Thank you!!!"  – Linda C.
"LOVE J. Christian Studio! Every time I'm there I get amazing color, expert cut & leave happier than I was when I walked in." – Jennifer F.
"I've been a client of J's for 6 years now…can't imagine having anyone else touch my hair. Everyone there is always positive and friendly, and the studio is absolutely beautiful. Every appointment feels like a treat!" – Shauna S.