Experience The Joy Of Recovery: One Step At A Time
|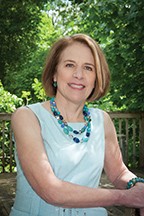 By Liz Brown, Be Well Life Coaching
Addiction has become a national crisis. An increasing number of people are addicted to illegal drugs, legal prescriptions (like opioids) and alcohol. In addition, "soft" addictions like overeating, gambling, shopping and to electronics are also affecting many in our country. Addiction not only affects the addict but those who care about them.
Is Addiction A Disease?
According to the National Institute of Health (NIH) addiction is a chronic brain disease characterized by seeking to use drugs and alcohol in a way that is compulsive, or difficult to control, despite harmful consequences. It does not develop from a moral weakness or from a lack of willpower. In addition, the brain is altered through drug and alcohol abuse further making it difficult to stop. There is no "cure" and the only treatment is abstinence. Fortunately, researchers have found evidence-based ways to help with the changes in the brain and develop treatment programs to help an individual enter recovery.
What Is Recovery?
Since there is no cure for addiction, a person is said to be "in recovery" when they achieve abstinence and find improved physical, mental, emotional and spiritual health. It is a process and happens over time. Often, a relapse is part of the process and support is critical now to "get back on the wagon" or begin again. Depending on the duration and severity of the addiction, the brain needs time to heal and this can be a very vulnerable time of recovery.
Recovery does not occur in one way. Some people can quit on their own and never pick up again. Others can attend a support group such as AA (Alcoholics Anonymous) or NA (Narcotics Anonymous) or work with a therapist or addiction counselor and find recovery. There are also a variety of both residential and outpatient treatment centers that can help a person not only abstain from a substance but also develop coping skills and a support network to maintain lasting sobriety. These centers can go from a week to a year or more depending on the needs of the person.
Coaching Support For Recovery
A new field of support for those who have already entered recovery is a Professional Recovery Coach. Recovery Coaches are trained professionals who work with individuals in recovery and/or their family members. The goal is to help those who are recovering regain independence, have support, restore joy and move on to create the life they desire. Often, suffering from addiction can result in destruction of many areas of life including relationships, finances, job or school, legal and health. Facing this can be overwhelming to someone who is putting most of their energy into sobriety and may trigger a relapse if life seems out of control. Many are also filled with shame and have a difficult time changing their mindset.  As a coach with experience in recovery, I help my clients with planning, perspective, support, skills and accountability to empower them to move forward in healthy sobriety and find joy and fun in life again.
Support For Loved Ones 
There are few things that are more frustrating and heartbreaking than watching a loved one suffer in addiction. The inability to stop the downward spiral leaves one hopeless, sad and angry. To the outsider, there is absolutely no logic in the decision to continue to use a substance that is wreaking havoc to another's life, but that is the powerful, cunning and baffling nature of addiction. While a loved one does not cause, control or have the ability to cure an addiction, certain behaviors can contribute to or enable the addict. Education and support is important to know how best to help the recovery process. Support groups such as Alanon aim to help people who have a family or friend affected by alcoholism take care of themselves.
In addition, therapists and recovery coaches can give individual support and help a loved one reduce stress, develop healthy boundaries, detach with love and find joy in life again
Testimonial:
"Liz really helped me through a difficult time. She gave me skills that I continue to use daily. Liz helped me set realistic goals and expectations for others and myself. She was professional, warm, and extremely supportive.I highly recommend Liz's services."                                          ~ Jackie M
Credentials:
Liz Brown is an ICF Certified Professional Life Coach. She also holds specialized certifications in Wellness, ADHD and Recovery. Her mission is to help clients identify their personal and professional dreams, goals and vision and support them every step of the way to sustained success.
Special Offer for New Clients
Come in for a complimentary one-hour discovery session and receive a complimentary workshop of your choice. 
Mention Women's Journal (offer expires 10/31/17)
302.584.5521 or email [email protected]