Enhance Your Business
|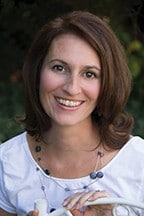 By Ana Yevonishon, Owner & Portrait Artist
Expressions Photography
As a business owner who is trying to make a mark in my community, and trying to stand out from the crowd, I know a few things that can help a business do that, and one of them is professional photography.  
Today, everyone has immediate access to a camera right in their pocket. Just because it's easy and convenient doesn't mean you should rely on this 100% for images of your business. Even I post photos from my phone on Instagram occasionally, and this is great! It shows real life as it's happening, and depending on your business, this can be a good tool. But, when it comes to making a good first impression on potential clients, professional photography is important.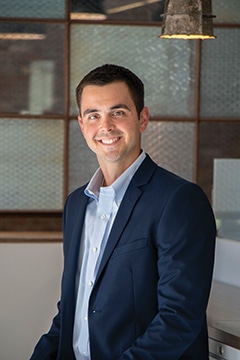 I help small businesses in our area take their websites, printed material, and social media profile portraits to the next level with professional photography. Whether you need a portrait of yourself or your whole staff, photos of your products, your process, or the interior/exterior of your building, I am here to help you.  
We start with a consultation to get to know each other and to see exactly what your needs are. Each small business session is fully customized, and so is the quote. Every business is in need of something a little different, so to offer set packages would not make sense. I try to come in and understand what you do, what you need, and the personality that you'd like your business and your staff to convey in the portraits.  
Today, we want to see the people behind the business. After all, we are really investing in you, even though we are receiving a service or product. So, having a great first impression of you is important. Professional portraits can let your potential clients know that you are proud of what you do, and you take your business seriously.  
Bio
Ana Yevonishon attended Marywood University and received a BFA in Photography in 2000 and has worked under master photographers to hone her skills as a portrait artist. She has 19 years of experience working with families, children, small businesses, schools, and special needs children as a professional photographer. Ana created a program called "Portraits with a Purpose" designed to give back to families who have children with severe medical complexities. Go to www.photosbyexpressions.com/portraits-with-a-purpose for information. 
Testimonials
"We had Ana shoot our staff profile pics, as well as informal shots of our office in action. She made us all look better than we do in real life! She is a pleasure to work with and produces GREAT images. We will surly use her talent again over the years."   ~ Steve R. 
"So impressed by Ana's talent! Getting headshots done can be a stressful time with worrying about what to wear, where to look, do I smile big, did I wear enough make-up, how should I pose…Ana took all of those discomforts away from the moment I stepped into her studio. So professional, personable, and extremely talented!"  ~ Denise C.
"Ana did an AMAZING job at taking some professional photos for me and making me look good! This coming from someone who never likes pictures of herself says a LOT. In addition to the fab photos, Ana is so kind and wonderful, I feel so grateful to have met her. Thanks, Ana!"  ~ Michele M.