Elos Painless Laser Hair Removal!
|
Elos is the first and only technology that uses combined energies to effectively and gently remove hair of many colors and types from all skin tones. elos is truly the next generation of safe and effective hair removal technology. Hair follicles are precisely targeted and destroyed using the revolutionary bi-polar radio frequency and light energies.  IT'S PAINLESS!! Cooling of the skin surface as well as constant measurement of the skin's resistance ensures safety and comfort during treatment. This is a no-downtime procedure and BOTH MEN AND WOMEN can achieve permanent hair reduction on almost all body areas. 
We are the only location in Delaware that has this dynamic machine.  Call us today 302-576-1110 to book your appointment. See our testimonials from our satisfied clients:
Regular lasers feel like a rubber band snapping.  I heard about 1110 On the Parkway and WHAT A DIFFERENCE!!  My treatment was a pleasure.  – Troy B.
The only thing I feel is a tickling sensation!  My whole back was done in 5 sessions as promised!  – Mike D.
Brigette does an amazing job!  I was a skeptic but this has proved to be the best money ever spent.  I look forward to my treatments. The other place I went burned me and could not have cared less.  I love this place!!!  – Debbie S.
Everything about the experience with 1110 On the Parkway was positive from the owner greeting me to the PAIN FREE laser treatments. I finished one area and moved on to the next!  – Pat D.
Readers Choice 2014 FINALIST
 The Face of My Business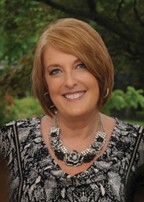 Lauren Michaels, Owner
I love being the face of my business, from scheduling each person's appointment to greeting him or her when they walk through the door. I take great pride in turning the key in the lock every morning and every evening I leave feeling satisfied and proud.
I knew assembling my staff that they would push me to offer innovative, cutting edge skin care and body treatments, exemplary massage and waxing facilities and a polished and professional environment.
My Mission Statement is to create a harmonious environment that would ensure every client who makes contact with this spa is elevated by the experience and each professional is treated with respect and appreciation.  In doing so I went forward to create the perfect Dream Team.
I would like to introduce my experienced Professional Staff:
A Special Welcome To Our Newest Massage Therapist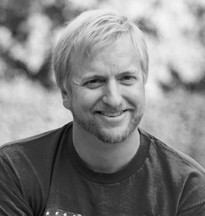 My name is Ryan Holley and I've practiced integrated massage for the past 15 years. I earned my license from the Atlanta School of Massage, in Atlanta,  GA.  Some of my clients prefer therapy sessions based around one style of massage.  However,  I believe the integrative approach to be a best practice in helping clients to more easily restore to a balanced body and mind.
The types of massage therapy I offer include; Swedish, Deep Tissue, Trigger Point, isolated stretching, energy work, Shiatsu, CranioSacral, and medical massage for TMJ.
There are a variety of health-related purposes which I have helped clients to heal from which include the relief of pain, the rehabilitation from injuries, the reduction of stress, increased relaxation,  anxiety and depression, and massage for general wellness.
I'm particularly excited over the results I've seen with CranioSacral Therapy (CST).  Good for both children and adults CST is a gentle, non-invasive, type of therapy that is effective with a wide range of medical problems, including;  Autism, central nervous system disorders, orthopedic problems, traumatic brain and spinal cord injuries, Scoliosis, infantile disorders, learning disabilities, Chronic Fatigue, emotional difficulties,stress and tension-related problems, Fibromyalgia and other connective-tissue disorders, TMJ, immune disorders, Post-Traumatic Stress Disorder, and post-surgical dysfunction.
Having also spent 25 years working in traditional medicine, my clients have benefited from the network of practitioners I've been able to refer them to in the fields of psychotherapy, nutrition, holistic medicine, and more.  Please schedule an appointment to see me and make integrated massage therapy a part of your journey to good health!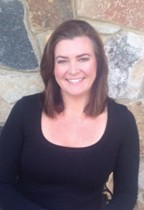 I absolutely love what I do! I joined the 1110 On The Parkway Medi Spa recently and I am so excited to be with such a great team of women! As I was growing up I had a passion for skin care and all the wonderful skin treatment lines I could get my hands on. My Aunt ran the cosmetic department at Neiman Marcus for many years and I loved learning and listening about all the new products and tricks of makeup and skin treatments. Having facials, myself, for many years and asking as many questions as I could I knew what I wanted to do. I have four wonderful children, 11, 14, 17 and 20 years old. They are getting older and it was the perfect time to go to school and become an Esthetician. My very close friend Lauren Michaels, who opened the Spa last September, inspired me to go for my dream. I have joined a great team and look forward to helping people feel healthy and beautiful.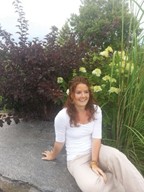 Dr. Maureen Reardon is a Delaware native who just returned to the area after earning her Doctorate in Chiropractic from Life University in Marietta, Georgia.  Prior academic work includes study at Padua Academy and the University of Delaware. Her decision to become a chiropractor occurred her junior year of college following the receipt of her first chiropractic adjustment and her introduction to rowing; an athletic activity challenging enough to re-ignite her passion for competitive athletics.  Dr. Reardon utilizes an approach to chiropractic called Bio-Geometric Integration (BGI).  Through the use of this approach, she seamlessly integrates a variety of techniques to deliver the adjustment most appropriate to meet each client's clinical demands and serve their acknowledged wellness goals.  Dr. Reardon works in both the spine and the extremities and has additional experience in the field of pregnancy and pediatric care.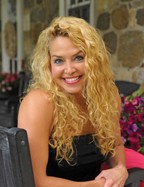 Brigette King is a senior medical esthetician and certified laser specialist with over 17 years of experience in the skin care industry.  Her areas of expertise include customized facials and peels, hydra facial MD, dermaplane, brow design, laser hair removal and skin tightening.  Previous to joining 1110 on the Parkway, Brigette was the co-owner, manager and senior client specialist of DK Day Spa.  Brigette is a product knowledge expert in many of the industry's leading skin care product lines, including the exclusive Yonka Paris line.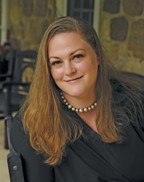 At the age of 13 Susan Brown LMT suffered a broken neck and a long, arduous healing process.  In 2000, her mother convinced her to learn massage.  Susan realized that her personal healing journey could have been enhanced exponentially by massage.  Susan has focused on aiding others through their healing journeys. Her style is strong direct and purposeful. Therapeutic Massage, Deep Tissue, Sports and Injury, Myofascial Release, Trigger Point Therapy, Neuromuscular Release, Swedish, Reflexology, Hot Stone, Pre and Post Natal Massage.
302 576 1110
1110 North Bancroft Parkway
Wilmington, DE 19805